The Greatest Choir
September 7, 2010
I'll sing the song i wrote for you
It's really not that hard to do
I'll lay on a bed that's chained to the sky
peek over the edge, watch the world go by.
The birds would stop to take a rest
upon my humble human nest
they'd listen to me as I lie
and sing with notes so very high
they'd sign along and keep the beat
and make my songs sound oh so sweet.
the notes would carry so far down
down to every tuneless town
until they all would start to sing,
and everyone would hear the ring.
ours would be the greatest choir,
our melodies would spread like fire
'till every living, breathing thing
would sing, and sing, and sing, and sing
and music ruled across the earth
the birds and I would laugh with mirth
because the music brought us peace
and all the fighting soon would cease
and all we really had to do
was sing the song I wrote for you.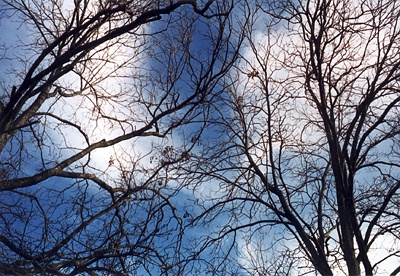 © Sarah L., Glendale, AZ