The Love-Song of the Remedial English Teacher
June 16, 2010
"Let us go, then, you and I,"
I begin, as you announce with a sigh,
"Here we go – sir, you know I'm not able – "
"Let us go," I interrupt through muffled shrieks –
The intellect-deadbeats –
Of eternal complaints of poetry, their personal Hells
And how it's almost time for dismissal bell;
Shrieks that continue like a radio-lament
Of questionable talent
To lead me to an underachieving lesson…
Oh, do not say, "How long is it?"
Let us go and see what's in it.

In the room, the students' eyes glaze
Reading of the yellow haze.

The apathy that curls around the cranial stem
The lethargy that insinuates itself into them
Curled its nose at newfound knowledge bleeding,
Lingered upon the lobes that keep them drained,
Let fall onto its back the excuses that wriggle in me,
Slipped by the enthusiasm, crept to reap,
And seeing the nubile mind (a welcome sight),
Fixated itself in reality, and still yet it creeps.

And there always will be time
For the apathy that slumbers at their feet,
Waiting to spring up into their brains;
Never be time, never be time
To prepare a thesis with the quality I entreat;
Constantly time to turn in – or be late,
And time for all the pens and sheaves of paper
That lift and drop a lesson in their pate;
Time for them – no time for me,
Time yet for a hundred paper incisions,
And for a hundred derisions (now revisions)
Before the buying of a school lunch (free).

In the room, the students' eyes glaze
Reading of the yellow haze.

And there always will be time
To ponder, "Do they care," and "Do I care?"
Time to glance at each from a small soft chair,
Then spy a sleeping student – in a glare –
(They will say, "Does he know the stress we're in?")
My tweed blazer, consistently wrinkled (a battle I can't win),
My countenance neutral, punctuated by a small infrequent grin –
(They will say, "He has the emotions of a mannequin.")
Do I care
If they do any worse?
Grading papers, there is time
For revisions and incisions which some small Band-Aids must nurse.

For I have read them already, read them all –
Have read the theses, papers, in modern runes.
I have measured grades and curves to eighties radio tunes.
I have heard their voices, mocking, echo down the hall
Beneath the music from the choir room.
So how to make them bloom?

And I have known the mouths for years now, known them all –
The mouths that twist in torture or smirk through praise,
And when I am finished, smiling wide within,
When I am retired and my picture's on the wall,
Then will they let me in
To recite all the terms of my tasks and trades?
And how to make them bloom?

And I have known the grades already, known them all –
Grades that are malnourished from an absence of care,
(But in the review, look at that paper there!)
Is it love or something less
That makes me so lightly assess?
Grades that fly among the eagles, or stumble and then fall,
Now do I make them bloom?
And will they let me in?


Shall I say, I have graded your book worksheets
And watched the IQ draining from the eyes
Of skanky women in bikinis from VH1 reality shows?...

I should have majored in international laws,
Then I wouldn't be thinking of questions such as these.

And the lunch-hour, the solitude, passes so dreamily!
Stopped by question-bringers
Exhausted…sleep…then put through the wringers
Stretched over the hours, both on them and me.
Should I, after lunch – that small absence of prices,
Try something new and see if it suffices?
But though I have yawned and graded, yawned and weighed,
Though I have seen my students (drowsy with sleep) come in, doze, and scatter,
I am no sleeper – and here's no small chatter:
I have seen my hopes swim in shots of liquor
And I have seen once the local Barman hold a bottle, and bicker…
In short, now alcohol I evade.

And would it have proved its worth, through it all,
After the prose, the highlighters, the synecdoche,
Among the masterworks, some bond of them and me,
Would it have been worth my while,
To have stopped dead the idea (with some guile),
To have regressed and let go, and watched them fall,
To plummet towards an underachieving lesson,
To say "I have had it – put some thought in your heads.
Work on the central motifs, you all, the raised hand I'll call."
If one, using her backpack as a bed,
Should say, "I just don't get this at all,
I don't like it at all."

And would it have proved its worth, through it all,
Would it have resulted in a smile,
After the high grades and the red pens and the joyous worksheets,
After the poetry, after the textbooks, after the waves through the glass on my door,
All this, and maybe more? –
Emotion and response and a Shadow in between.
But if a stroke of luck aligned the stars in a pattern yet unseen
Would it have been worth my while
If just one, sitting in a desk or turning to the hall,
And looking at the novel, should say:
"I don't hate this at all –
I don't even want to stop at all."

No! I am not a rebel, nor was that ever me;
Am a facilitator, one that will brew
A steady advance, analyze a book or two,
Advise the kids; no doubt I'm called a tool.
Consequential – never accept an excuse,
Polite and guarded (the kids think it's ridiculous);
Full of domination, but it's almost abuse.
At times I seem a bit meticulous,
(maybe when I adjust my stool).

I grow cold… I grow cold…
Until the thermostat is raised, my arms I will fold.

Shall I wear a cotton t-shirt? Should I even try to teach?
I should try to make class a discussion, and less of my own speech.
I have heard my voice sounds awful, like a tire's screech.

I do not think that they will pay attention to me.

I have seen them drifting downtown, to the raves,
Burning the wrinkles of the asphalt black,
Where they spin a glowstick, drink, and come back.

They will linger in the prisons of their minds
With teenagers draped in an indifferent gown,
Till teachers' voices wake them, and they drown.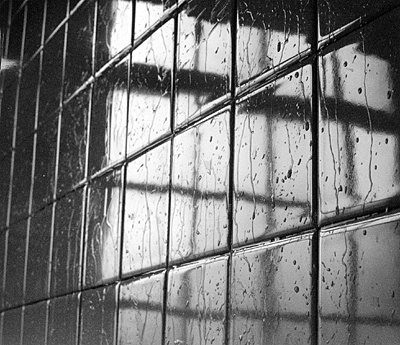 © Sared S., Pompton Plains, NJ