Monster in me
April 30, 2010
Looking for the inside,
I'm care free and pretty.
But form the inside,
there's a hidden monster in me.

It paces in its cage,
longing to be let out.
The monsters filled wiht rage
sadness confusion and doubt.

I try and hold on
to this tiny little key,
that keeps this stong
monster within me.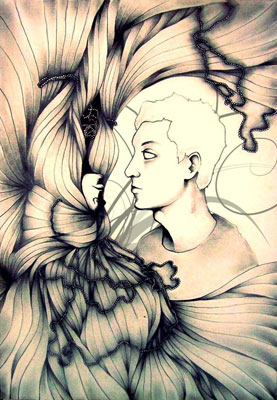 © Victor K., Las Vegas, NV