Anger
February 5, 2010
ANGER

Anger is scary, Anger is cold
It's like looking out of a goldfish bowl
Anger is desperate, Anger's a fight
It sneaks up behind you, in the black dead of night

Anger is skinny, anger is lean
Anger is easily, and always, mean.
It's like crossing the street without a hand
Or losing the watch on your favorite watch band

Anger is desperate
Anger's a cheat
Anger is someone
You don't want to meet.

Anger is cruel, Anger's a must,
It ought to be caught back in the dust.
Anger explodes in a fiery blaze
It lives in everyone's – your and my – gaze.

Anger is tough, Anger's a gamble
It often comes after a long, pointless ramble.

And even though anger can be sort of fun
Remember it's not, for everyone.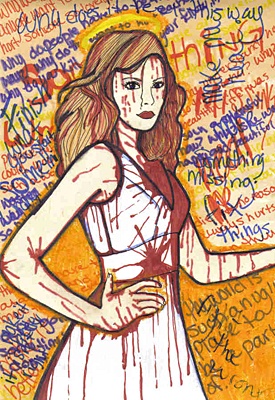 © Sara D., Aiken, SC