Passion. Love
November 6, 2009
one minute your hearts beating...
in another it stops
you are the beautiful rose. in my life. your so completing.
at one time you held my heart so close...thud.... i hear the silence. as it drops.
the soulful dignity in my soul, would tell me to walk away
but with you, i'm whole.without you...the skies are gray.
from the passion in your eyes. to the unmerciful love you provide me
so much compassion in your touch.no goodbyes. i need you beside me
let me hold your hand, and tell you over and over. "i love you"
with your kiss, i can barely stand. my lover, my lover. the sun shines only above two
two loving human beings, with so much love to give
an angel is what i'm seeing. so many moments... i wish i could relive.
this is for my partner, who i feel for deep inside
there's no one above her. she's the sky in my eyes
in the count of three. she can have me under her spell.
forever, we will be. the past. no more to dwell
i hold you dear to my heart. and forever you will stay
under the wings of an angel. us. will never part. i love you even more.... everyday.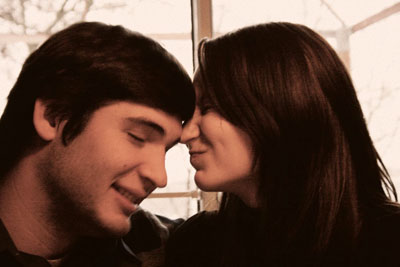 © Hannah L., St. Louis, MO