intoxicated
August 2, 2009
your intoxications are getting vexatious.
Red was always your preferred taste because it made the buzz of liquor coarse through your veins like a blade through so much white silk.
You draw the evenings well into morning and the bags under your eyes are carved deeper into your skin with every sleepless night. You're woozy like bad eye site, and in your dissipated state, you hear your pulse thrum like jazz in an echo chamber of drowned brain cells. Screams and screams but the walls continue to merge with the torment of a night terror.
I will never be like you.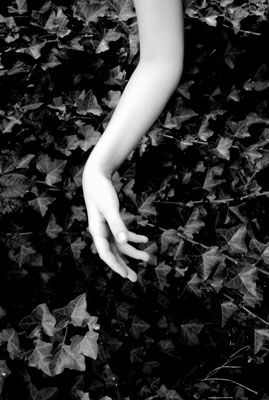 © Sarah M., Blairsville, PA