Abuse
April 4, 2009
What about the girl,
At the back of the class?
Yeah, she's the one
They always look past.

Does anyone ever think,
To talk to her, get to know her,
While she sinks
Into her shadows?

Looking back at her,
She covers her eyes,
Trying hard
To cover the lies.

She tries to apologize,
As those purple marks appear,
Hurting worse than knives
With these hands upon her.

Her silent screams
Pierce the heart and air.
Guess the sayings true,
"Life isn't fair."

She looks for a way out,
And someone to go to,
But no one's there,
The pain's all too true.

Across her skin,
She drags the blade,
The ache is gone,
There's no more pain.

But no one notices
The girl's away.
Never again
Will she feel that shame.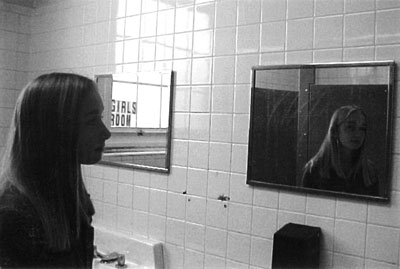 © Jill H., Pompton Plains, NJ