vampire
July 3, 2009
Blood is sacred;
who does'nt knows that?
Blood brings life into your body;
it gives what you can't die without;
your soul doesn't needs it for you have none;
but what about your mercyless mind and empty chest?

You drink this liquid to survive,
not because you can die;
because thirst is painfully deathly;
thirst you can't deny;
'cause it ill aleays be there.

Were you cursed or given a gift
Is immortality no more than pain?
Is having fans a sign of evil?
Such unhumanly pale and cold skin like marbel;
strong enough to not be knifed;
weak enough to be burned by sunlight.

Demon, they call you;
Demon, are you?
Holy water can destroy you ,
what else would you be?
For you a souless vampire ,
who doesn't lives in the light
but in the deepness of th night;
secret and poisonous,like a snake;
your beauty is beyond measure
but your thirst couldn't be worse.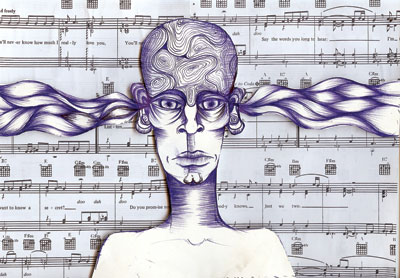 © Ani S., Petaluma, CA