Building a Utopia
June 29, 2009
She built a tall skyscraper from pine needles and glue,
asked me to hold it up against the cerulean sky.
And she climbed the stairs of makeshift bricks
to touch each story and start a beginning.
I watched her stand at the very top
and smiled back as the birds sang above the city.

Thunderstorms and lightning storms bite into her creation,
bright white teeth that break the stones.
And I watch her cry, a lovely face marred by pain
as she feels her world tumbling down.
I would not catch her frail little body
as it sailed to the ground,
so watch her die
underneath the pine needles and glue.

No one told her of the ties to be severed
as soon as she stepped into something brand new.
Lose everything and left outside an opaque dome
donned high over her head.
And the worst is isolation,
bombarded with lies and mistakes,
like the shooting stars we once thought were beautiful.
No one told me they were dying stars,
like teardrops across the sky.

So I watched her try the task unattainable
with a spirit so uplifted and forgiving.
How naive, forgetting those past disappointments,
and sleeping on a feathery pillow of dismay,
picking off the people one by one,
watching her creation drop piece by piece,
and she will never learn.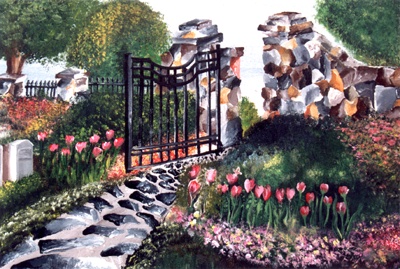 © Anabel T., Kannapolis, NC