Weather Man
MAG
June 16, 2009
He wanted to be a meteorologist.
He turned the TV to Channel Two every morning
And watched as some cute local hero spoke what would happen today.
He wanted it to rain when he said, like on those perfect summer days
That could only be properly concluded with a thunderstorm.
He wanted the snow to fall in blizzards when he had a math test the next morning,
To block the roads and the numbers and keep him warm in bed for those extra hours.
He wanted to call back tsunamis with elegant computer hands,
Retracting them gently like his yo-yo to the dark stormy seas they came from,
And smile as small Thai children clamor for his autograph
And mothers thank him with tears in their eyes
For saving their babies.
He wanted the backdrops to be his life
Where he could set the sun, and therefore his mood,
And it would never rain, he would never be sad
On the Fourth of July.
Fireworks would explode behind him
While his name scrolled endlessly across the bottom of the screen
And the world would see him in the sort of light
That's normally reserved for movie stars.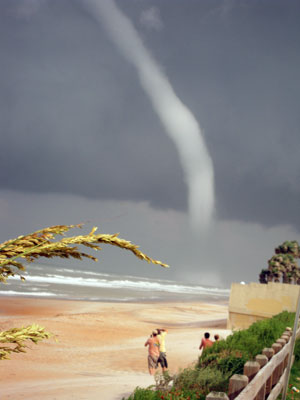 © Chris G., Phoenix, AZ