Jaded Jealousy
June 9, 2009
Confused clouds call capriciously
I gaze at the grass deliberately.
It is green, green as my envy -
And the clouds are grey, very heavy.

my heart thuds away to glory.
I won'left, no story.
But the right is blue as a corpse's nails -
Of this dark side there are countless tales.

Them scrutinize me ugly tree
Reject the wrinkled reeking lady.
Select the seductress in sassy silk -
Heave the axe to ooze out pallid milk.

Hear ho! a shout beckons me.
I gingerly look up to see
Lucy's fur fluttering ferociously -
She has feigned for me gross sympathy.

She talks about her twin
The jealousy stuffed within
Her scrawny bosom, of being
The Sister, and not Him.

then She turns into the darkest cloud
And it pours with a clap quite loud.
One by one, they burst -
Fading green, getting nursed.

They lick my salted gaping wounds.
My hands are steadily getting spooned.
Equipped with the right tools -
Weapons to knock 'em off their stools.

The last raindrop falls, as
Icy as a snowflake, as
Harsh as a blade -
Enough melancholy played.

The grey clouds are going,
The flaxen grass is growing.
I feel my blue part -
Ebbing out of the heart.

Second Life is a revenge.
My self-worthlessness to avenge.
Heaving the axe on your arm -
Till all the milk is gone.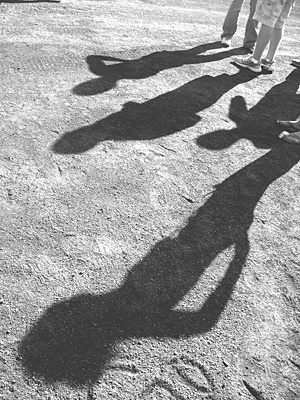 © Trella R., Mountain Lakes, NJ