Forcing My Heart
May 23, 2009
When flattery turns against me
so does all normality.
I swear that I am nothing but a curse.

Why does loneliness override
everything but my pride?
They drown; we thirst.

To the ground, again, I fall.
As thoughts creep, I crawl,
forcing my heart back in my chest.

I try my best to find a grip.
I build my strength but slowly slip.
Why can't they see that I have nothing left?

A fast reaction to my pain,
I fall again, just the same.
Why try? Why take the time to breathe?

I close my eyes to a place
where people live with just one face,
and everyone is easier to please.

I lay here on the floor tonight.
I think I'll stay here for a while.
Who else am I to even start to blame?

After all we've been through,
I know you're sick of hurting, too.
We won't pretend that everything's okay.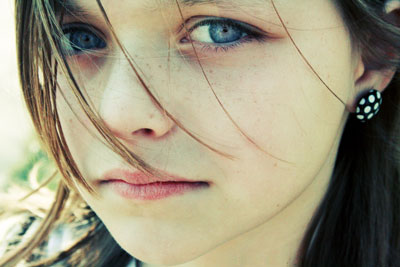 © Felicia R., Arlington Heights, IL