Thinking of Him
May 15, 2009
I'm still sitting near the phone
I'm still all alone;
My heart is aching
And I'm still shaking-
His laugh and smile
I feel like I'm miles away....
Still in his arms
Never to feel the shattering of my heart breaking;
But still I sit.
But he's not with me
He's miles away
Spending the day
With the new love of his life-
So here I sit
But I'm not really here
I'm everywhere
I can see him laughing
I can see him smiling
I can see his heart
Laid out before me;
Here comes mom
She's crying hard
For me and my heart
For my body and soul;
A gift is lying in my bed tonight
A wistful girl
With her hair up tight
Her throat was slit
But to my dismay
That's where my body still lays.
Mom doesn't know
But she will soon enough,
Here comes the screams of another broken heart
But still I think of him
And only him
And here I sit
I'm still sitting by the phone.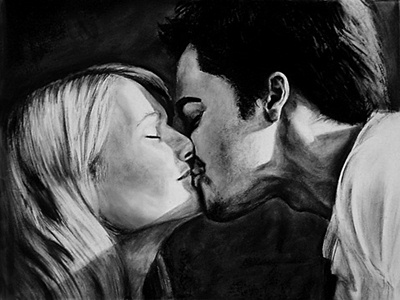 © Lauren R., Marshfield, MA