11:11 Memories
May 11, 2009
At 11:11 everyday, a.m. or p.m., I make a wish. Before you left me, weak hopeless wrapped up in my own darkened memories,
I would make a wish about us and our love. I would wish that you would hold me forever, sweetly, gently, with a passion
anda type of romance never experienced by myself before. I would wish that the words forever would become an
understatement in our minds and forever we would stay, hand in hand, mouth kissing mouth, and heart warming heart.
The day that they told me you planned on leaving our fairy tale, I cried until it was a dry stream. I told you I loved
you; you did not care. I told you I'd change; you did not care. I had given myself to you to hold, but you turned me away.
Everything we had was shattered. I sat, simply wrapped in tears after I told you that I couldn't put up with anymore.
The second I hung up, I regretted everything. No one could comfort the raged, torn spirit that had taken over me. Since
then, I have not let anyone in. My feelings, I keep them inside again, just like before you came around. Now, everyday
at 11:11, I wish that somehow, I will be able to get over you. I wish that I can foget all those wasted wishes and find
another person to love. But for some reason, every day at 11:11, a.m. or p.m., I want to cry...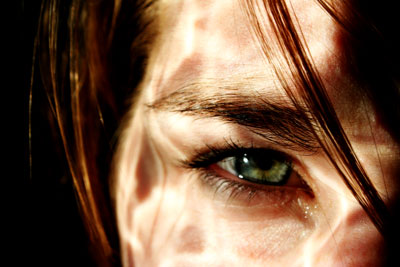 © Monica L., St. George, UT