[[[silence:34\]
April 14, 2009
[[[silence:34\]
GO
And undulate desire
It's time
For you to move the fire

QUIETLY
There's a man with a gun
He's waiting to kill me
You'll lead him right here

BE
What man calls "ruthless"
A stalker in the night
Perverted mind; perfect smile

VIGILANT
It could save your life
In this dark quest
Of saving the screams from banishment

SAVE
The death and impurity
That lingers despite good
Perfection is our enemy

YOUR
Eyes glisten
With tears you want me to see
Must I attack your family's beliefs so hard-heartedly?

SOUL
Redemption is imaginary.
What we do here; what we do now.
That's all that really matters.

FROM
Yesterday to nevermore
The lovers of the God of man
Will be trapped.

HEAVEN
Is coming!
No more explanations.
Do what you must to gain eternal silence.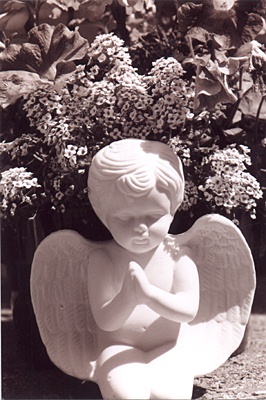 © Laurie T., Hopkinton, MA