Statue
April 19, 2009
Michelangelo's sculpture
you stand
beautiful--
angelic--
with your delicately affixed features;
high, sculpted eyebrows,
stone cold chin,
and rounded doll-cheeks
which accent your high cheekbones.
Skin
like cold marble,
pale porcelain
and feminine,
not chiseled or carved
but carefully worked
--as though pliable fondant--
into silky-smoothdom
a feat as it was solid stone.
Legs and feet in a graceful pleat,
you seem as though you would walk with a ballerina's gait,
or stroll through the moonlit streets of Paris
Picturesque European mademoiselle.
A regular Holly Golightley you seem
if you could only walk
'n talk.
Nonetheless.
You are extroardinary to my eye.
Venus de Milo,
I shall call you.
With your gentle glance
and platinum curls
--ringlets
adorning that face.
Of blemish or pimple there is no trace
for perfection is your name.
If I looked in a mirror, I would want to see your face staring back at me. I would be called beautiful, then.
You.
In a museum
of watchful admirers
you stand tall,
high,
and icebox-cold,
never warmed by blood flowing through veins
or quick motion
or a high fever.


Lifeless thing,
you will never be real,
just a figment of some bozo's imagination,
just a hopeless charade of reality,
always a statue and nothing more,
faux-beauty.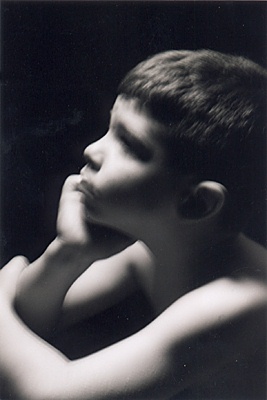 © Dena G., Pittsburgh, PA