April Storm
April 19, 2009
I look out my window as the skies
turn from that rich periwinkle I love
to a drab, dishwater gray.
Bleak. Grim. Dismal. Yet Peaceful in a way.
The rain hasn't penetrated the cumulonimbuses yet
and the world looks like an unfinished painting of a storm
that is missing the rain.
The grasses thirst for water
and are dying of this drought.
Soon
Soon
Rain pierces through the heavens
and comes pounding down
lightly at first,
but in the coming minutes
it thickens
into a storm
and thunder shakes the sky.
Pitter-patter
Pitter-patter
Pitter-patter
like the sound of a cat lapping milk
with his sandpaper tongue.
I look out my window,
fixated by the rain
and thunder.
Beautiful.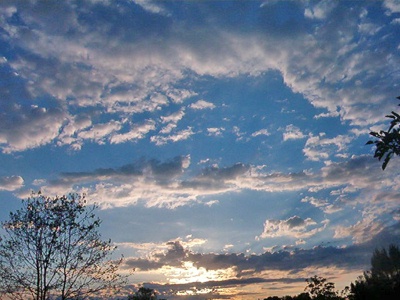 © Kaitlin M., Vincent, OH