Shout Your Thanksgiving
April 12, 2009
Is it love that leads us forward by day?
An entity that casts light on our feet,
Leading us by hand to show us the way,
Until the setting of the sun we meet.

Is it hope that brings peace when dusk arrives?
A peace that lies beyond understanding,
The hope for tomorrow, hope for our lives,
Takes us away from tasks so demanding.

Is it faith that carries us through the night?
We believe in said hope for tomorrow,
That keeps us safe and far out of sight,
From any danger that'd bring us sorrow.

Yes, love, hope, and faith give life to living,
If these three you have, shout your thanksgiving.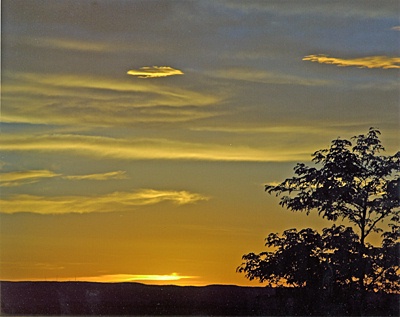 © Elizabeth B., Wichita Falls, TX