Maintaining a healthy lifestyle as a teen
November 25, 2010
Staying healthy as a teen can be quite a challenge…some unhealthy habits teens try to do are: to not eat breakfast, skip meals throughout the day, and not eat enough food throughout meals. Although these may seem like they maintain a lower weight it may lead to: certain diseases, anorexia, over-indulging at meals, and gained weight. If you eat right, you won't have to worry about these diseases. Here are a few tips on staying healthy:
"How much should I eat from each food group?" Most of you are familiar with the food groups: grains, fruits, vegetables, milk/dairy products, meat and beans, and a little bit of oils. But the question is how much do teens need? For grains: 5 to 6 servings are a great quantity for each day. What's a grain serving? (One slice of bread, half cup of rice, etc.) We need 2 cups of fruit each day. And here's the hardest one, we need 2 ½ cups of vegetables each day. We need 3-4 cups of milk each day. And we need 5-6 oz.of meat/beans each day.
"What should we cut down on?" We should cut down on sodium (salt), sugar, and fat. Although some of it is needed in our diet, we often eat too much of it.
"How much exercise do we need each day?" We need about 60 minutes of exercise each day, or 300 minutes of exercise each week (minimum).
"How does skipping breakfast affect me?" First off, it provides your energy for the day. Second of all, eating breakfast provides 25-35% of you calcium for the day, most of you vitamin intake, and quite frankly those who have breakfast are more cheery in the mornings than those who don't eat it.
"What vitamins get stored as fat?" The vitamins A,D,E, and K are stored as fat. The rest don't worry about. If you ate extra vitamins that aren't stored as fat, they still won't be stored as fat."
Just try to remember these helpful tips. Also, make sure to read the label before you buy or eat it. Get 1 hour of exercise each day. Make sure to eat breakfast. Most people's calorie intakes are different, but the average teen's intake is 2000-2400 calorie's each day. SO try to stay in the number range.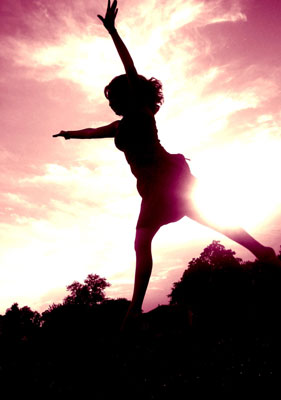 © Martha V., Morton Grove, IL