The World of Gymnastics
November 24, 2009
"If gymnastics were easy they'd call it football." That's one of my favorite quotes. People say " oh gymnastics...i can do gymnastics." If you think you can do a back handspring double back back hand spring full...you ain't seen nothin. Gymnastics is one of the hardest sports out there. You have four events. The vault, uneven bars, floor, and my favorite, the beam. I would say the hardest is the beam, but hey...what do I know? It's 4in. in width and 125in. in length. The beam is the most dare-devil part about gymnastics, considering doing flips and jumps on the beam isn't hard enough.
The next in line is the vault. If you like running down a long mat as fast as you can...vault is for you. It's pretty intense to. If you keep your hands on to long, they mark you off. If you use one hand or none, they mark you off big time. The vault is one thing i've always been afraid of. I don't want to mess up, fall, or break a leg...literally.
Another favorite is the floor. It's dance and gymnastics combined. This event has music to it. It's one of the best parts. The floor is 40ft X 40ft. you can use the whole floor for your routine. Your routine is about 50-70 minutes long. The best routines captivate the audience and show hard work.
And last but defiantly not least is the uneven bars. It's two bars that are simply uneven, one taller, one shorter. They are both 8ft. in width. The shorter one is 5ft. and the taller one is 8 ft. You simply swing back and forth from the two bars doing pirouettes and release tricks. You are not allowed to stop during your routine...unless you fall, which is very likely.
Overall, gymnastics is my favorite sport. It's competitive and a good, hard workout that builds your body and muscles quick. Gymnastics is a very unique sport. To me, it's tougher than football and the best sport out there.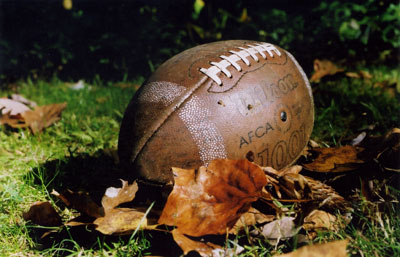 © Anonymous