We Are Not God
January 5, 2011
What if I told you I was the creator of you? What if I told you that you had to believe in my every opinion or you would be punished by going to a terrible afterlife unless you asked me for forgiveness? What if I told you that you have to set aside an hour of every week to come worship me? What if I told you I was a miracle worker and gave you an extremely large book full of strange stories and mysteries; like a fantasy book of some sort and told you I was responsible for this magic? Chances are, you wouldn't believe me. Chances are you'd question my mental sanity and laugh. But people do this everyday. Without any concrete proof of a God, they allow him to rule their lives.

I understand that people have faith and I do not disrespect that in any way. In fact I admire people who can wholeheartedly devote their lives to something they truly believe in, but has never been truly proven. Religion is great, important, and perfectly fine to practice. Pray in public if you want, carry your bible everywhere if that is what makes you happy, but don't use him to support all of your arguments on political issues.

I'm tired of preparing myself to have an intellectual and intelligent debate on a controversial topic such as gay marriage, or cloning and discovering everyone is just talking about how it is against God's will. First off, how do you know it is against God's will? Has he ever talked back to you when you prayed? Has he ever appeared before you in a vision saying that these things are wrong? Chances are, he has not. All of you are simply attempting to interpret the Bible as best as you can. And what is your proof that the Bible is correct or true? It was written thousands and thousands of years ago, it could have been altered, it could have been translated wrong, it could just be a fictional story that someone wrote to entertain people.

Not everyone is your religion. There are hundreds, even thousands of religions and beliefs all over the world. If political law attempted to coexist with religious law, the government would be a mess. If you want the gay people to understand what is so terrible about their love for another person, you're going to need a more ingenious idea besides God's will. God is not a sufficient reason to change politics. Everyone is entitled to their pursuit of happiness, you are allowed to freely practice your religion, let others freely practice their own version of happiness.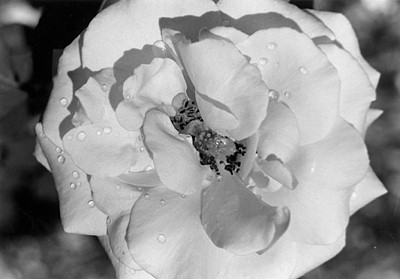 © Kristin O., Quincy, MA