Why We Shouldn't Let John Green Raise Our Kids
March 10, 2014
From a young age, our children are taught that we are all individuals. Most of them accept this without a thought. Some, however, are so struck with the need to be special, different, or unique, that they craft a persona different to their own, in a desperate attempt to seem better than their peers. This persona is a reflection of self-doubt, of low self-esteem, but most importantly, a reflection of the ill-effects of societies attitude towards young people. We have an entire generation fo teenagers are desperate to be different in the exact same way.

The first facet of this fictional persona is intelligence, or a outward appearance of such. This can be shown in any number of ways, but most often exhibits itself in the form of a cultivation of the "geek" or "nerd" cliche. By talking, constantly, about how little they care for mainstream media or popular culture, these people are effectively saying: "I know those teenagers are really stupid, but I'm not. Look! I read comics!" Often times, this 'geek' persona does involve mainstream media though, such as comic movies and new movie adaptions of older shows. We hear so much about how stupid teenagers are for the media and entertainment they consume, these vulnerable teens have reacted with a culture rebellion, regardless of whether or not this is actually the media they consume and enjoy.

Another fact of the persona is maturity, or an allusion of one. This rarely presents itself as actual maturity, but rather, doing activities that one might perceive as mature. Maybe they just love to read, even though it's just YA lit like The Hunger Games or Twilight, or perhaps they just love tea, because adults drink tea right? Unfortunately for actual young writers, these people see writing as another symbol of maturity. This pollutes the youth writing community as a whole. Adults talk non-stop about how immature and irresponsible teenagers are, and so teenagers are turned around and put on a show of being mature, even if they're not.

The last facet of the persona is a sense of self-righteousness or an over inflated sense of self-importance. Since these teenagers are, for all intents and purposes, mimicking adults, they copy the sense of superiority that adults have towards young people. They condescend and patronize their peers, they put them down for the media they consume or the way they dress (since this is also a phenomenon seeped to the bone in misogyny; "Those stupid bimbo girls with their make up and short skirts!") and ultimately ostracize themselves on purpose, all so that adults may talk about how special and unique they are.

Adults have created a culture of hatred and disrespect towards young people and teenagers. By mocking the media they consume, the clothes they wear, the friends they have, they've made it okay for other children to do it. They've made highschool into an Us vs. Them situation where both sides are at a fault. Adults moan and complain about how horrible bullying is, but they don't seem to realize that they've fueled a culture that promotes and endorses some kids making themselves into self-imposed pariahs and throwing the rest of the kids to the wolves.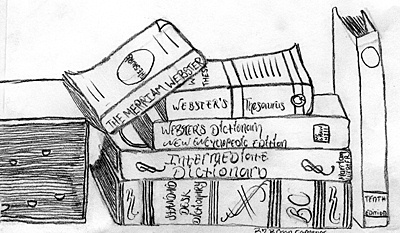 © Bryan C., Lovelock, NV