The Death Penalty
March 31, 2012
People say the death penalty is "inhumane, immoral, and barbaric." Yet how is it inhumane and barbaric to punish brutal, violent murderers with quick death? The death penalty is only used for the worst criminals. Take the story of 8-year-old Cary Ann Medlin. Three days after she disappeared on September 1, 1979, Robert Glen Coe admitted that he kidnapped and sexually molested her, and then tried to choke her to death. When that failed to work, he stabbed her and watched her bleed to death. Right before she died, she repeated over and over "Jesus loves you." Does this psychotic, heartless man deserve to live?

I believe the death penalty is necessary. The majority of the U.S. supports it, it enforced the law, and it helps bring closure to victims' families.

First of all, 65 percent of the U.S. public thinks the death penalty is a good policy. As a democracy, we should listen to the majority.

Secondly, it enforced the law. It results in safer communities as it gets rid of killers from the population. Studies show murder rates go down when execution rates go up. The death penalty keeps society in order. Also, the Supreme Court found it to be constitutional.

Lastly, the death penalty helps bring closure to victims' families. Some states allow the families of victims to watch the execution as some grieving families find comfort when their loved one's killer is executed.

In conclusion, the death penalty is essential. Without it, murderers of innocent children and adults would get away unharmed. Killers would be on the loose and justice would never be served. The majority of the country promotes it, it administers the law, and it helps victims' families with their grief.

Cary Ann Medlin's tragic story is just one of hundreds of children. Promote the death penalty. It protects the children and citizens of America.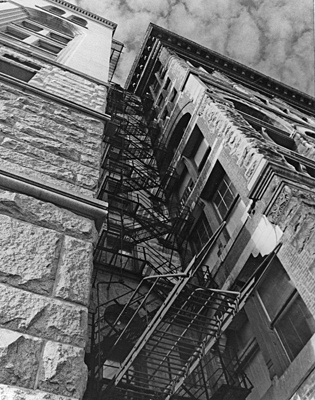 © Eric H., Lafayette, IN