Difference
January 5, 2010
Everyday we're growing to our dying days. So everday I'm going to make every action, whether small or big, last my dying life time. We just get older to become part of the earth so whether dead or alive we do make a difference, whether it be the soil that is thrown on top of us as our loved ones lay us to rest. Or it could be the choices we made to influence others in either a postive or negative way. it doesnt matter we changed the world in some way, we impacted it for the better and for the worst.

I don't beleive that we were placed on this earth for a specific reason, whole heartedly. I can't fully beleive this because we all have a veiw on life and that will change the way we affect the world. And if we were placed on this earth for a reason our reaction to the situation can be altered by the way we were brought up in the world.

so stop thinking about what you HAVE to do right or wrong to be accepted in life just go on doing what you feel in your heart would benieft your OWN interest. forgett the socail clock and the thought of your presentation and just go on what you have to offer.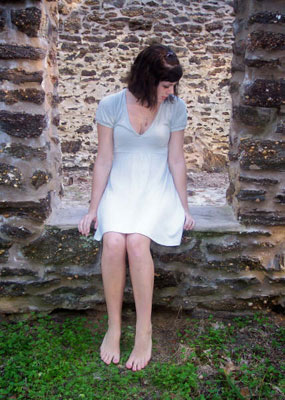 © Katie S., Vineland, NJ