Life and what it brings
December 31, 2009
Have you ever thought of how you lived and what if you can change those
moments? If you loved someone but thought what would you do if you lost
them?.. then you lost them. Your alive and may not be doing well but it's
life. Without questions, life would suck. I mean honestly, every direction
it may seem to go bad, something good happens. Not all the time. But most.
This may seem like a useless post but honestly think about what I'm typing
and what I'm going to type. Events take place in our everyday lifestyle.
Which we proceed to make choices wether they are good or are bad. If we
make a good choice, we get judged. If we make a bad choice we get judged.
Think of it this way. That good choice we made we get judged as a good
guy/girl. We have to carry on that mask other wise we would be considered
bad. Now lets vice versa it. If we made a bad choice but then made a good
choice we would now have to wear the bad mask which will lead to we doing
something good. It's a cycle. A chain of events if you will. It goes back
and forth. The ones who truely ignore danger are the ones who deserve to
wear the bad mask. Life can be a rollercoaster some say. In my opinion it's
a challenge to advance in what/who we really are. To endure pain and to
endure greatness in the same matter. Some take more than others. Doesn't
mean their weak, just born differently. Some are more intelligent, doesn't
mean others are dumb just learn different. All of us "people" are
different. You know it, and I know it as well. The important question is,
what does your life mean to you? What risks are you willing to take? Would
you save the one you love? most of you will say yes of course. But honestly
think about it. Truth be told half of you wouldn't know what to do. That's
when thinking comes into play. Action can get you hurt or killed faster
then thinking too long. Reflect on choice. Saving is a word that gets our
hearts. Wether it's a stranger or someone you love. Saving impacts us. Life
impacts us. To save is to live.. putting out life at risk. Putting the risk
in our life, does that make us heroes? I'd think so. Just something I was
thinking about.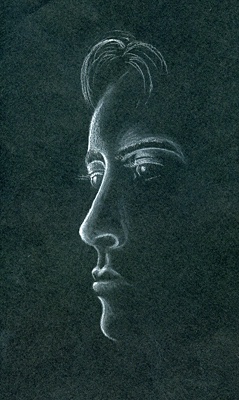 © Carlos S., Glendale, AZ