Love is Everywhere...
February 21, 2013
You know how everyone says stuff like 'Oh they are too young, they don't know love' or 'You're just a teen it won't last long'? Maybe they think they are right or maybe they just never had a true love. I believe love comes when you're not looking, it can come at any age. You can make love last or have it fade. Love can be near or far. Love is everywhere.

Who is it that decides love? It's up to you. Although it seems like everyone else has an input on your life. It's not right. Why should they judge you on who you love or tell you you don't really? You may see something in that person that others just don't. What if they just are jealous because they haven't found someone to love? That makes sense, since they don't love they don't want you to. Some people let what others say affect their love and they fade it away. Why? You should love who you want no matter what they say right? If only more people would listen to that...

Teen love can be real. That isn't always just a word thrown around, it can mean something. People all over the world marry their high school sweetheart. I always dreamed about being one of them. Most people claim to have loved as a teen but then turn around and say it's not true. Or they don't believe in it but then one day there will be someone who walks into their lives and changes their mind. Wouldn't that be great? Everyone has love somewhere some just need to find it. Others need to stop looking so desperately. It will come on it's own.

It seems difficult. Love can be, but if you find that one person who you love don't let go. Everyone will talk but hear the good not the bad and when you fight don't give up. Overall love is a beautiful thing do you really want to throw it away?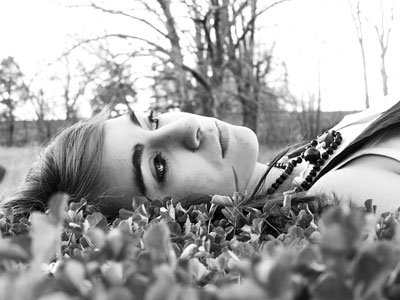 © Jasmine R., Bourbon, MI