The Good Side Of Breakups?
March 10, 2010
My boyfriend, or excuse me, EX boyfriend, was a good guy, no matter what anyone says. His name is Dylan. In the band, star soccer player, Boy Scout, and he is going on a trip this summer with an organization called People To People. I loved his family and him all the same; they were like an extension of mine, and he was an extension of me. I definitely loved him. 'Till that fateful day everything was going great. Then the words every girl dreads hearing "It's not going to work"


But like I said he was a good guy, no matter what. Though my friends now hate him, and some want to even hurt him I won't let them lay a finger on him. He is still one of my best friends. Just because we stopped going out doesn't mean that I can't still lean on him for support and care for him like I always have. All of my ex boyfriends are good guys.


You must think I'm going crazy, but this is where the Opinion part of this comes in.


Girls, every one of them, are going to have boyfriends and eventually, and sadly, ex boyfriends. This is where my words of wisdom come in


Every boyfriend you have changes you, whether in a positive or negative way, they do. So, in a way, having boyfriends in high school isn't necessarily a bad thing. You need to keep in mind though; the chances of you staying together and getting married are slim to none. To me, high school is a crazy time to begin with. It's a time of busy schedules, in and out of school. It's when people are trying to find themselves and where they belong in life. There is no need to add a relationship on top of all that.

Now back to how boys change you. I'd hate to use Dylan as an example once again but I feel that it is imperative. Like you might have noticed from the beginning my ex was a busy guy; and in a way he inspired me. I was always home, thinking that was what I was supposed to be doing, while he was almost always doing something; I seemed to always be doing nothing. That quickly changed.

Every boyfriend you will ever have, up to your husband, will make you stronger. Although breakups will never be easy, maybe learning to deal with them through experience will help with the pain. And going through breakups make you realize how truly important your friends are to you. Of course, leaning on them for support will be needed so you will realize that quickly after any breakup.

You will make it though every breakup. One guy leaves to make room for the next and possibly the last. Though it seems like your life is ending it has only just begun. There will be a lot of boys you meet in your life, some might just stay friends, and that's a good thing. Shhhh, don't tell anyone, but I use my guy friends as a way to get to know the male species, maybe you can use that trick as well. Not to mention, one of your guy friends that helps you get through a breakup will soon be your new boyfriend.

To wrap things up, let me remind you that there might be a good side to breakups and there are always going to be another good guy out there for you. Boyfriends change you and that may be a positive as well. Though you will find it hard to move on at first it will soon get better. Trust me, I know! You need to find yourself before you find a guy that meshes with you. And no matter what anyone says, you need to make sure you find someone who loves you as much, if not more, than you love them.

And no matter what anyone says, Dylan will always be a good guy to me.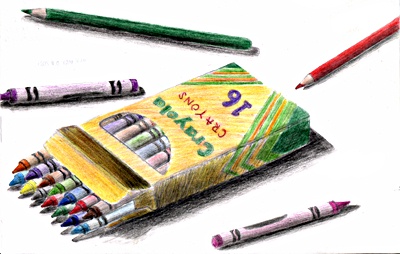 © Dana H., Wichita Falls, TX