Cats and Dogs Will Violently Plummet from the Sky
May 25, 2011
Everybody always talks positively about standing, dancing, prancing, skipping, snuggling, etc, in the rain. I myself, however, find it less than pleasant. I do agree that rain is nice to look at; its puddles are very reflective and I have used them a few times to fix my hair. I concur that the sound is very calming, whenever I'm awoken by rain in the middle of the night I lie awake listening to its incessant strumming on my window. And I enjoy how the sky turns such curious colors during a rainstorm. Typically it's a multitude of gray shades, but now and then I discover streaks of greens and pinks and reds and otherwise unnatural sky colors. Like my grandmother's makeup. But if there's one thing I don't get about people and their relationship with said water, it is their bizarre urge to stand in close proximity and complete vulnerability to it. Rain is cold. I, and probably many others, have learned this the hard way. There have been a multitude of times when I was caught off guard in a flimsy, very much not conservative or "father-approved" tank-top in a torrential downpour. How the rain finds me, I don't know, but I assure you it does and it is merciless.
My grandmother—not the one with the colorful makeup, the normal one—always said she hated dogs. They slobber. They shed. They smell. Yet, these animals follow her like she was accidentally dropped into a vat of boiling animal hides and roast beef juice just minutes earlier. They absolutely love her. Sadly, I have the same relationship with rain. It can read my hatred and seeks to spite me. Rain is my annoying cousin who doesn't take no for an answer. Rain is my free-spirited brother who crashes weddings for the dessert tables and open bars. But despite our trials, rain is family. Maybe that's why when I am stuck outside in my very exposed tank top, being pelted by ice cold water in massive volumes I just nod solemnly, wring out my hair, and send a bitter "touché" to the sky.

Kids in my neighborhood love to sing their songs about rain going away. I would approve of such merriment and ill-will towards these inconsiderate drops of water, but for some reason a person out there thought it was necessary to add the "come again another day" to the end. Why? Why would a person ever find it necessary to say such a thing? Rain is senseless. It has no feelings. It won't cry (pun intended) if you tell it to leave you alone and never come back. I don't know if it's because rain is resilient and doesn't care how we feel, or because we added this small yet powerful line to the end of our children's songs. But what I do know, however, is that rain may not come back tomorrow. It may not come back the next day. But it will come back. Oh, yes. It will come back.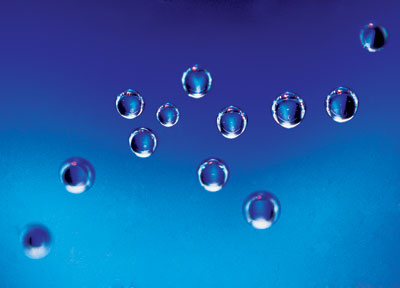 © Lindsey W., Woodinville, WA