Global Warming and the Polar Bears
December 28, 2009
If I could change one thing in the world right now it would be to stop global warming and climate change. Climate change has now become the 21st century's number one environmental concern. Not only does it affect the way humans live, but it also affects how animals live. It has been a concern since the 1990's and it's time we finally do something about it.


Some people say that global warming is a natural thing, but that's not true because it's not a natural process. The climate change has done drastic things to the artic regions of the world. In the past eighteen years the artic sea ice has dropped to the lowest levels there are on record.


Some people may say that global warming isn't hurting anyone, but it is. Studies have suggested that by the year 2050 two-thirds of the Earth's polar bear population will have perished. In 1973, Norway, the United States, Denmark, Canada and what was the U.S.S.R. all signed the International Agreement on the Conservation of Polar Bears and their Habitat. The agreement says "the taking of polar bears shall be prohibited. The term "taking" includes hunting, capturing and killing". Well isn't letting them die from global warming killing them? If global warming continues to threaten the polar bears, scientists predict that they will become extinct within the next century. Climate change not only affects polar bears and the artic regions of the world, but it also endangers all life on Earth. We are all being threatened by changes in rainfall, altered seasons, drought and more violent floods and storms. It has also been known to cause shifts in the distribution and migration of certain species. It's even caused the actual disappearance of some species as atmospheric, aquatic, and terrestrial conditions change.


Some people say that global warming isn't our problem or our fault, but global warming is a man-made problem. Things like burning fossil fuels such as coal and oil have caused these climate changes. Agriculture, deforestation and industrial processes have also affected the change. All the coal, gas and oil that we use contributes to the carbon dioxide, methane and nitrous oxide in the atmosphere. These gases are what we call greenhouse gases and they trap heat in the atmosphere. Scientists say that sixty to eighty percent in greenhouse gases must be gone by the year 2050 in order to avoid a warming of only two degrees Celsius.


The World Wildlife Fund, or WWF, are partnering up with companies and other organizations to help eliminate this ongoing problem. For instance, the Amazon rainforest contains seventy billion tons of carbon and is one of the world's largest carbon dioxide emitters. Deforestation is about twenty percent of all global discharge and every single day people are burning and cutting down parts of this forest. Right now the WWF is creating stronger conservation programs, which will hopefully put a stop to deforestation and help developing countries preserve their rainforests. Some very well known corporations have also agreed to partner with the WWF to reduce their greenhouse gas discharge. By the year 2010, the companies will reduce their carbon dioxide pollution by more than ten million metric tons every year, which is equal to taking two million cars off of the road. The companies are also saving hundreds of millions of dollars, which is also good for the economy.


But the WWF and the companies can't do it alone. We all need to put forth an effort. By using energy efficient light bulbs, appliances, and computers as well as heating and cooling more efficiently, conserving water, performing an energy audit, switching to reusable power, reducing air travel, driving less and driving smarter you can help make a difference. Remember, global warming is an issue and it's affecting everyone and everything. We made the mess, so it's time we clean it up.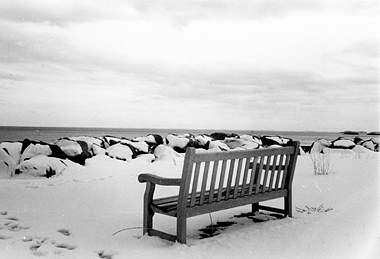 © Jen B., Marblehead, MA