People
November 16, 2013
We all have bad days. We all have to endure people that we don't particularly like. We all have to, at one time or another, plaster a smile on our face and suck it up. But we DON'T have to be the person putting others' down for our own benefit. We don't have to be the person everyone avoids.
Everyone knows that one person that they avoid. The person that, if you see walking down the street, you walk on the other side. Yeah, a face comes to mind. I mean, he/she doesn't TRY to be that way, he/she probably doesn't even know it! But you yourself can be one of two things.
You can ignore the person, continuing to fake-smile in order to not hurt the other persons' feelings.
Or you can find something you genuinly like about that person (like how they're not afraid to speak their mind, be outgoing, etc.) and focus on that.
Because, when you think about it, maybe YOU'RE that person. I'm sure you don't see yourself that way, but who knows. Maybe someone else does. So make sure that you continue to be yourself and be outgoing, but don't be obnoxtious.
And remember... people have feelings. Don't break them.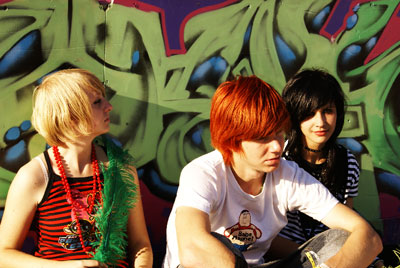 © Alina G., South Africa