The Human Behaviors of the Holocaust
March 3, 2012
The Holocaust is defined as the genocide of European Jews and others during World War II. Upon reflection, one will discover the importance of remembering human behavior during the Holocaust. As is often stated if human kind does not remember past mistakes then society is doomed to repeat these horrors.

It's important for society to remember its past because of what happened to millions of people. The Nazis started enforcing strict rules. It started out little, and then it increased. It eventually lead to the Nazis killing millions of people. The Nazis killed because of race, religion, and physical condition. As well as other reasons the leader deemed reasonable. Two of the millions of people are more famous than others. The first is Anne Frank.

The Frank family hid in a secret annex for two years before Anne Frank got captured on August 4th 1944. The human behavior that the Frank family experienced were harsh. Anne Frank and Margot Frank were shipped to Bergen-Belsen concentration camp. Ms. Frank stayed at Auschwitz concentration camp and died due to starvation. Otto Frank was in the men's camp at Auschwitz as well, but survived to be liberated by the Russians.

The Brady family were torn apart by the Nazis when Hana's mother got called to appear at the Gestapo in March of 1941. Marketa Brady had to appear there the next morning in the nearby town of Iglau. As a result of the tribunal, Marketa Brady was sent to Ravensbruck. After Marketa Brady was sent to Ravensbruck, Karel Brady was sent to Auschwitz. George and Hana's uncle went to the Brady house to get George and Hana.

On May 14th 1942, Hana and George were ordered to report to a deportation center at Trebic. On May 16th 1942, Hana Brady celebrated a birthday in a warehouse waiting to be shipped to Theresianstadt concentration camp. On May 18th, 1942, George and Hana were shipped to Theresianstadt. Hana and George were sent to different parts of the camp. George to the men's part of the camp; Hana was sent to the children's home which was called Kinderheim.

Hana was going to be in the children's home for the next 2 years. George and Hana Brady were sent to Auschwitz. George was sent to Auschwitz 2 months before Hana. When Hana arrived at Auschwitz, she was immediately sent to the gas chamber. Auschwitz was liberated in January 1945 and George was 17 years old.

George survived the horrors of the camp by starting out young and strong, by good luck, and by using the trade learned at Theresianstadt, plumbing. George was very weak and painfully thin when freed. Marketa Brady got sent to Auschwitz in 1942 and got murdered there. Karel Brady was killed there the same year. For months, George had no clue of Hana's death until Marta, Hana's friend told George. In early 1951, George moved to Toronto, Canada and started a plumbing business.

The Holocaust is identified as the genocide of European Jews and others during World War II. Two examples of this historical repulsion are Anne Frank and Hana Brady. However, the Holocaust is but one example of harmful human actions other people. Therefore, one can conclude that humankind must be observant for fear that the horror of the Holocaust is not repeated.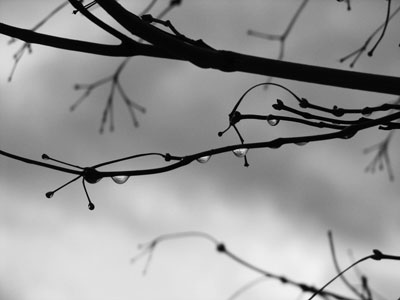 © Carly M., Hopedale, MA