A stand against homophobia.
April 24, 2010
One of the most prevalent conflicts today is the conflict between those who are homosexual and the anti-gay bias surrounding them. You see it all the time, especially in the most conservative parts of the country. For one, same-sex marriages are only currently granted in five out of the fifty states, and one federal district those being Connecticut, Iowa, Massachusetts, New Hampshire, Vermont, and Washington D.C. In New York, Rhode Island, and Maryland, same sex marriages are recognized, but not performed. Is this right in a nation of equality? Shouldn't anyone have the right to marry whoever the choose? This is done out of bias towards people who happen to be different.

Why are people homosexual? Do they wake up and say, "Do i want to be gay today?" Of course not. For one, genetics play a part. More importantly, it's events that happen during a persons lifetime, things that lead them to realizing that they are indeed homosexual. People say homosexuality is not natural. Well, it has been observed in many species in the animal kingdom. In livestock homosexuality is so widespread it's considered normal, and it's been noted widely in every species of primate. Another argument against homosexuality is that it's "gross." Well that word is subjective. I think tomato sauce is gross. I'm not going to be protesting against tomato sauce any time soon, or claiming that anyone who enjoys tomato sauce should burn in hell. The word "gross" is basically just another meaning for "ignorance"


This conflict has been long running around the world. For example, homosexual behavior was outlawed in 1740 by the Chinese government. Police regularly rounded up homosexuals, charging them with "disturbing public order." People may thing that the modern day united states is a far cry from 18th century china, but not when it comes to this issue.

In the united states, homophobia is widespread. We've seen groups of people holding up signs that say "god hate fags". This disgusts me. Anyone who calls themselves religious is honestly saying that god HATES a group of people because they are DIFFERENT? And this plays out. I'm cathlioc, and in a recent mass my priest was talking about peace. He added in "gay and strait" as an example. The church board didn't like it, because apparently in the bible homosexuality is condemned. He was kicked out because of it. Honestly, anyone who uses a religious motive to justify homophobia is just sick and wrong.

We've also seen it politically. For example: In 1994, during the campaign of Oliver North for the U.S. Senate, several of his supporters seen were carrying signs along a Virginia freeway that read, "Homophobia Doesn't Kill." Really? Do you really want to go into this? Because that is the grave consequence of this conflict. Homophobia kills.


A perfect example is the case of Matthew Shepard. He was a 21-year-old student at the University of Wyoming who was tortured and murdered near Laramie In 1998. All this because he openly announced he was gay. In Shepard's, it was his sexuality. This is a grave conlict that will not go away unless we stand up for those who deserve standing up for. After all, all men (and women!!) are created equal.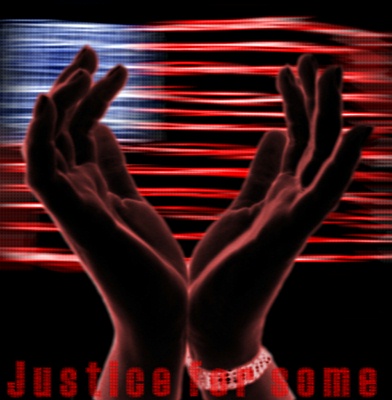 © Miranda R., Wyoming, MI