The Value of an American Vote
August 2, 2016
The elections in the US are underway, and the two major presidential candidates have already been selected: Donald Trump from the Republican Party and Hillary Clinton from the Democrats. And somehow, the theoretically simple matter of choosing a president to lead the country has somehow evolved in an enigma everyone is worried about.

As a medical student in Pakistan with a great deal of interest in everything unrelated to medicine, I find myself worrying over the US elections every day. And the reason is a dream, a dream that after finishing my med school education I can apply for a program called the USMLE, and further my medical education in th US at some of the best institutes in the world.

But the America I read about in Buzzfeed posts and NY Times articles, among other, is becoming a scarier prospect, where one leading contender for the presidency has no regard for the grieving families of a fallen soldier. There is much talk over creating walls, as well as policies to keep out immigrants, especially Muslim ones. And in a country that has been an example for third world countries in the fields of science and logic; such a claim is not just absurd; it is scary.

I'm no political expert, but as I see it, to rule a superpower gives you great authority, and a great deal of responsibility as well. Today the US is involved in more than a hundred counter-terrorist operations, some of which have by now culminated into wars. The American influence on global matters, as a member of the UN Security Council, as well as a strong nuclear and political stakeholder, is just huge. There are countries that depend on the United States for financial, military, and scientific aid. There are people whose lives have taken a huge shift just because of the involvement of the US in a trans-continental issue. The major countries in Southeast Asia are always vying for attention from the US, and somehow this has balanced out in such a way that for the most part these countries have kept peace among themselves. In short, the impact that America has as a super-power and as a first world country on other countries is colossal.

And that brings it right back to the American elections. Whoever leads America for the next term, is going to be in-charge of everything. As I see it, they will have to decide a whole bunch of stuff, such as foreign relations with almost every country in the world; the extent of involvement in the war against terrorism; as well as the steady and unforgiving task of making sure that America stays as a superpower.

But all of this depends on one vote: the vote of an American citizen. Unlike countries like my own that are still struggling with democracy, America is easily the cultural melting-pot where everyone gets a say. You have, in your hands, the power to decide whether a country struggling with terrorism gets military aid or not. You can influence how developing countries receive financial aid to improve their health and education programs. Sitting in a flat in NYC, you have the power to determine whether a rural woman living in Kenya gets pure drinking water—or for that matter, just water for her children.

As a future doctor, my dream to study in the US is nothing fanciful. It is not clashing with anything, because I am not going to steal an opportunity. I would have to pass through the same grind, the same vigorous tests and exams, the same internships and electives, and even encounter more difficulties because of my Pakistani and Muslim origin. In fact, after all this, if I succeed, I'll be on the way to create more opportunities for everyone. I'll also finally be able to get a subscription to Netflix, and be able to enjoy pizza with more than six toppings to choose from (yeah we get that here).

So if you have a vote, or if you know someone who has, please don't hesitate to use it. You may not realize how blessed you are to be able to choose your own leaders. Your vote is powerful, even more so because it is a vote of a citizen of one of the greatest countries on the planet, and if you use it right, think of how much impact you could have on improving the world.

A butterfly flapping its wings in New Jersey can lead to a hurricane in India. Similarly, the vote you may be planning on not using could unleash a cure for cancer, or provide education to a child who has always gazed wistfully at school books. I guess you just need to realise your own worth, and like much of the rest of the world, I place my faith in your hands.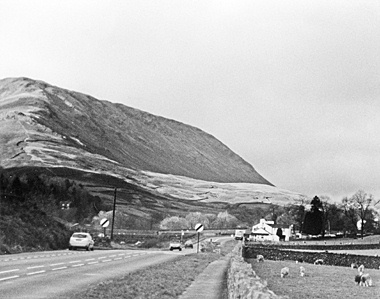 © Eleanor J., McLean, VA