Question #1
November 17, 2015
1. What is true and successful leadership?
True and successful leadership is careful. Of course, when you are called to lead, may it be just one person or perhaps a group, you must be cautious with your own disposition. You yourself must be believable, not only that, you must also be a reflection of what you teach, of how you lead. Do not let your words and your actions live two different lives.
True and successful leadership is consistent. When you are a leader, you should be at all times a leader. Leadership is not for special occasions. It is daily; moment by moment. Leadership is not limited to instruction or by do's and don'ts. It is not at all you listen to me, but rather follow my lead. It is an on-going communication and learning for both the leader, and the soon to be leader/s.
True and successful leadership is continuous. It does not depend on the leader's mood, whether you feel like it or not. It is not based on whether you think these people need leading, or if they are better off without it. When you are a leader, leading becomes a lifestyle. One can lead through their interactions with others, through the way they carry themselves, through their smiles.
True and successful leadership is not dependent on the results: whether people are changing because of it. Unseen progress, does not mean no progress. A leader leads and serves willingly not for the outcome, but for the act of service, of which more and more people are unfamiliar of. Whether the product of the act is distinguishable or not, remember that not all deeds have visible rewards.
The privilege to lead, is one big shiny medal in itself.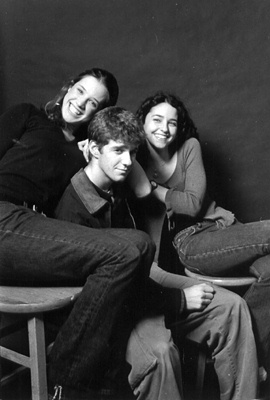 © Samantha F., Marblehead, MA