Putin and the Kids
January 18, 2013
On Friday, December 28, 2012, President Vladimir Putin of Russia enacted into law a contentious adoption ban of Russian kids by U.S. citizens. This ban, which took effect last Tuesday, now leaves in a state of uncertainty nearly 50 kids who were close to finishing the process of getting adopted. The 120,000+ neglected, orphaned Russians who were once qualified for adoption now won't be able to go to America and live with loving families.

Russia is the 3rd highest source of the international adoptions, with China and Ethiopia in the lead. In the last 20 years, nearly 70,000 Russian kids have been adopted in the U.S., which includes disabled kids who aren't able to receive the necessary care in their country. The number of adopted children declined to an annual amount of about 1,000 in recent years.

Before the ban was signed, the U.S. congress enacted the Magnitsky Act, which was used to block human-rights violators from coming into or putting money in U.S. banks. This act was named for Sergei Magnitsky, a lawyer who died in a Russian prison in 2009 after revealing a $230 million fraud carried out by older Russian policemen. Russia signed the adoption ban as payback for the U.S. exposing Russia's bad side.

Both Americans and Russians have shown their feelings about the adoption ban. Some Russian liberals and government officials are mad that children had to be brought in the middle of a political issue. More than 100,000 Russian citizens signed a request against the law, put together by the Novaya Gazeta newspaper. A lot of Americans are shocked by the ban.

Not being able to adopt foreign kids, in my opinion, is bad enough. But for Russia to prohibit a whole country in doing so by means of revenge is totally over-the-top. Adoption shouldn't be something that's prohibited. Rather, it should be the free choice of individuals.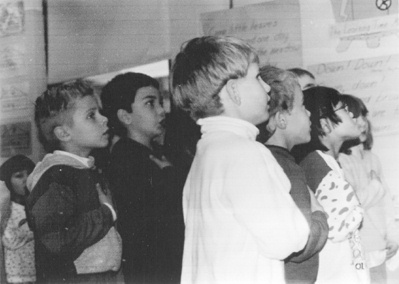 © Nora C., Canton, MA