One Nation Under God
MAG
May I speak out on the subject of God in public schools? I wish to express my concern about the fact that bans on prayer in school and the movement to exclude the phrase "under God" in the Pledge of Allegiance are becoming more common. The First Amendment of the Constitution states, "Congress shall make no law respecting an establishment of religion, or prohibiting the free exercise thereof." Passing laws to prohibit our right to enjoy Christianity, or any other religion, in public schools is unconstitutional.

Without religion in our schools, where is morality supposed to come from? In 1998, President Bill Clinton said, "Schools do more than train children's minds. They also help to nurture their souls by reinforcing the values they learn at home and in their communities. I believe that one of the best ways we can help our schools to do this is by supporting students' rights to voluntarily practice their religious beliefs, including prayer in schools."

The Bible tells us to "Love thy neighbor as thy brother." Shouldn't this be expected of us at school every day? If the public school systems expect us to abide by Biblical teachings, they should allow the Bible to be present in more parts of our educational environment.

The government likes to tell us that they do not want to offend those who are not Christian, but in doing so it is offending the 76.5% of Americans who in 2001 said they were Christians (American Religious Identification Survey by City University of New York). It does not want those who are in the minority to feel excluded or not as "special" as the majority, but whatever the non-Christians' religious convictions, they feel that they are correct in their beliefs and are "included" in their own right. If I chose to go to school in India, I would not expect anyone to suppress their Hindu beliefs because of me, so why is it such an issue that American Christians repress our beliefs to accommodate others?

We are always told to be the best we can be and the best I can be is a Christian. While I do not think religion should take over the school system, I do propose that the right to practice religion openly be allowed.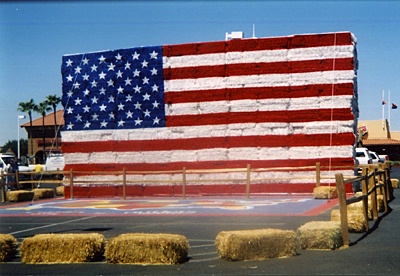 © Anonymous