Work or Family?
MAG
It's the end of the day and kids everywhere are coming home from school. Parents are picking them up or are waiting at home for them, perhaps preparing a snack or planning to help them with their homework, right? No!

A lot of kids these days come home to an empty house, a babysitter, an after-school program or a friend's house. Many parents work late every day.

As I walk home from school, I long to see my mom's smiling face, or my dad with his hands in the pockets of his long, gray coat. All I see, though, are babysitters, buses and kids. I walk from the bus stop with a friend, my brother, or alone.

My parents are never there when we get home. They usually get back between six and seven. I don't think parents get enough time to spend with their family.

In the U.S., the most time off from work that new parents can take after having or adopting a child is 12 weeks, usually unpaid. In Sweden, new parents get leave until the child is 18 months and they still get paid 80% of their salary and can take three more months if needed. Many Americans don't even take the full 12 weeks because they can't afford not to be paid that long or are pressured by their boss to return.

One of my teachers who was pregnant left the day she had the baby and returned only five weeks later! Is that enough time to adjust to having a newborn? I don't think so.

Likewise, parents don't get enough vacation time. During the summer, we have the same routine as during school. My brother and I go to day camp and come home to a friend's house or a babysitter, with my parents returning late. They usually have only one or two weeks off during the summer when we take a family vacation. My summers are very busy. You know why? With my parents at work, I'm always somewhere different - my grandparents', camp or a friend's. I never get to stay home. Some parents have it even worse, like my uncle who only gets two weeks off all year.

Another problem is holidays. My mom's office only gives Christmas Day off. If she wants more time with us, she has to use vacation time. Her employer doesn't give many Jewish holidays off, either.

As I look at my daily life, I realize that I'll only be a kid for so long and I need to spend as much time with my parents as I can, but that's only possible if they're around.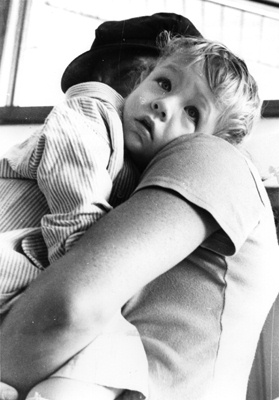 © Anonymous