I Travel Back In Time
October 18, 2008
The mountains line the sky as I trek higher and higher in pursuit of my final destination. Only the illusion of getting closer allows me to keep climbing. The paved trail ahead seems endless and my thirst grows stronger as I grab my empty water bottle in hope to find a lingering drop of water. The air smells musty while an occasional wind gust brings a faint smell of spices, even though the nearest kitchen is miles away.

Every reached peak allows me to look back on what I have accomplished. One, two, three, four… seven, eight, nine, they are all left in the past as I look ahead towards the tallest of all the peaks and the turning point in my journey. As I approach the base, I look straight up and notice about 50 stairs. They are not normal stairs. They are uneven and about one and a half feet tall and only six inches wide. This seems impossible. As I look down, I see my mother in the distance and know I will eventually have to climb up. I didn't come all this way to just sit at the base, so I slowly start up the stairs.

As I take the first step I start to feel nauseous. The stairs seem as if they are shaped for the sole purpose of failure; later I found out they were. I hear my mother yelling from afar telling me to be careful and take my time. Little does she know I have to. If I even slightly quicken my step I will surely fall. At last I lift my foot to reach the next step and I stumble forward. There are no more stairs left to conquer. In front of me lay one of the Seven Wonders of the World, The Great Wall Of China. As I place my hand on the wall, I can feel the ancient bricks under me and while gliding my hand over the rough surface, I am met with unwelcomed sharp edges and sudden holes from years of stagnancy.
The feeling of accomplishment is immeasurable. I climbed a large portion of the Great Wall and am standing at one of the highest peaks overlooking China. As I look down, I suddenly feel perplexed. The hills grow softly in the distance and green, lush land can be seen in long stretches. This sight is a different China than the one I had previously seen. I was accustomed to the clamor, pollution, and chaos of the cities, but while standing alone on the Great Wall, I feel at peace. I am overtaken by the complete serene atmosphere and understand at once why it was listed as one of the Seven Wonders of the World. I had not just climbed the Great Wall of China; for a moment, I had traveled back in time.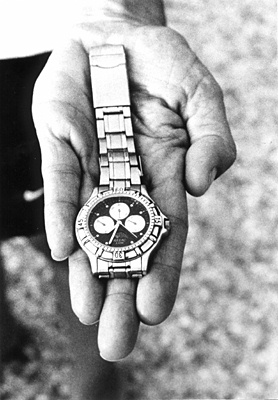 © Nicholas B., Highland Village, TX