The Luxury British Getaway
July 10, 2013
Picture this; a luxurious holiday in the midst of breathtaking scenery, mouth watering local cuisine, blessed time away in an isolated location to simply relax and eradicate all source of stress and worry. Peace. Quiet. Perfection. Immediately such a beatified thought may arouse images of a far off exotic island sporting endless white sandy beaches complimented by a crystal clear ocean. This is perhaps the "typical" summer holiday that we all lust for, the holiday that we would hysterically book within the bat of an eyelid after winning the euro millions, the holiday that surely incites the harking of angels and holds heavenly connotations. This holiday is, however, old news. Yeah that's right, wave goodbye to those saintly images of the Maldives, see ya later Cannes, au revoir St Tropez, adios Marbella! It's time to embrace the new breed of luxury British holidays and turn your back on the airport!

Holidaying in England, I admit, is a slightly terrifying thought. England + Holiday = drowning in a boggy Cornwall campsite as the torrential rain mockingly refuses to halt, enduring every single disgustingly tacky ride that Blackpool pleasure beach has to offer, consuming a sickening amount of fish & chips upon Brighton's pebbles. Let's be honest, that's what you imagine isn't it? But oh how wrong that assumption is! The once tiresome British holiday has been well and truly revolutionized and what a transformation it has undergone! Whilst holidaying at home was once a last resort or dreaded chore it is now luxurious and glamorous and enviable and bloody fantastic! Hoorah! Allow me to excitedly present to you the brand spanking new luxury British getaway.

They are perhaps one of the most well travelled couples upon the planet and undoubtedly two of the most globally recognisable and influential faces in the world. Yet, last summer Brad Pitt and Angelina Jolie, with their brood of six children in tow, opted out of an exotic and tropical travel in favour of a summer holiday in the very humble and very upcoming Lake District. And they certainly aren't the only celebrities to be charmed by the region's exuberant countryside and stunning surroundings! Indeed, even the Beckhams, Tom Cruise and Nicole Kidman have all swapped the beaches of St Barts for a luxurious stay in one of the national park's most sought after hotels, The Samling. The hotel boasts a surrounding of 67 acres of private estate and is almost within touching distance of the gorgeous Lake Windermere. What's more, "The Samling has been named the 'Best Dining Hotel in the World' at the Boutique hotel awards in London this November. Expert judges said that the hotel had "Levels of cuisine creativity and service that superseded all other hotels inspected" which included those as far afield as Thailand." Evidently Britain countryside has more to offer than originally meets the eye, move over Dubai and St Tropez, England's luxurious enough to compete with you!

The Samling, The Lake District
"But what about the French Riviera?!" I hear you cry. Oh please, the French Riviera? No darling, this year it's all about the English Riviera. On the south coast of Devon, the English Riviera is easily host to beaches exceeding those in Europe's most popular holiday resorts. Whilst tourists plague such resorts, leaving little space to breathe (let alone swim or sunbathe!), the English Riviera has been quietly sidelined, leaving its natural beauty and heritage unblemished. Meanwhile the region has slowly but surely become home to a huge number of luxury hotels and self-catering cottages, creating a highly desirable holiday location. If the French Riviera is that one popular girl at school, (you know the one that plasters her face in make-up, is scantily clothed, the s*** that attracts the lust of all of the boys?), the English Riviera is surely the understated and unassuming girl next door, the natural beauty just waiting patiently for everyone to discover that she even exists.

St Tropez's upcoming rival, The English Riviera
For those of you looking for a luxurious British weekend away but unwilling to venture so far up from the city when you could simply jump on board an easyjet flight and be in Barcelona in less time - fear not! The Wilderness Reserve, situated in the heart of Suffolk, is easily accessible from London, a mere two hours by train. Only a short drive from the coastline, the Wilderness Reserve offers the perfect balance of exquisite serenity and fresh seaside air. Decked with the latest technology, including Wi-Fi, iPod docks and hidden flat screen televisions, the reserve tentatively merges the old with the new, successively maintaining the reservation's stately ambience. With butlers, chefs and housekeeping available, alongside games rooms, gyms, and private cinemas, this ideal getaway location is surely the definition of luxury.

Wilderness Reservation, Suffolk.
There is no disputing it, if you know where to look (and now you do), Britain is home to an array of stunning hidden luxurious holiday locations. The question is, why brave the British weather when luxury is available in warmer climates? Firstly, Britain is rich and diverse in culture and history – a fact that many are ignorant of. We have a tendency in this country, it seems, to want to be adventurous, to want to travel and to explore far away lands and thus too often we neglect to discover our own heritage. There are so many amazing things out there for us to do and see, and be proud of, we just need to take the time to sit back and appreciate them! Of course I must also stress the astonishing beauty of the British countryside, which somehow has survived the turmoil of industrialization, urbanization and modernization to stand as a proud monument to our geographical past.

Luxury British Getaways are becoming increasingly popular for good reason. They're new, they're lavish, they're cultural, they're romantic, they're understated. Maybe, just maybe British really is best.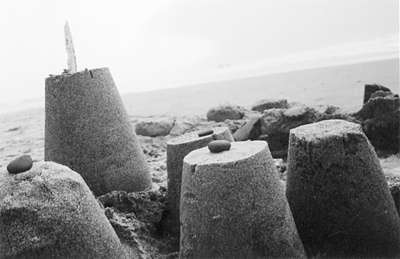 © Lydia D., Seattle, WA