Remembering Russia
February 21, 2013
After having poured over the turbulent, disturbing and devastating history of Russia for months upon end, devouring text books and researching endless characters it would be an understatement to pretend that I was only a little excited to finally visit the intriguing and somewhat mysterious country that I had read about so fervently. However, I must confess that amidst my eagerness to commence my adventure in such a historically and culturally rich land I felt just an ounce of apprehension; so few tourists choose to holiday in the former soviet state, despite all that it has to offer, as corruption and crime is still rife within the large cities, a consequence of hundreds of years of social unrest and dissatisfaction. I spent hours ahead of my trip scouring the internet for photographs of my seemingly magical destination, fuelling my excited anticipation even further. I sat in front of my computer screen scrolling through Google images in disbelief, reluctant to accept that there was even the slightest possibility that in reality Russia would be half as beautiful as it was painted out to be in the endless images before me. How wrong I was.

I arrived in St Petersburg, bleary eyed following a disgustingly early morning flight to be greeted by incomprehensibly freezing temperatures and a sea of fur coats and hats adorned by the slightly hostile locals. But within a matter of hours I found myself deep within the cultural heart of the astoundingly breath-taking city, surrounded by meticulously embellished cathedrals tainted by snow, a multitude of fascinating museums, comprising infamous grand historical buildings which were once at the very centre of politically revolutionary events, and an array of stunning palaces once home to the country's royal family.

I set out at once to explore the city's Russian orthodox cathedrals which are more spectacular; it has to be said, than any of the other religious temples, churches, mosques or synagogues located across the globe. The exterior of these cathedrals is truly unique with exquisite golden domes being their focus point. But it is not until venturing inside the buildings that the true beauty of the religion can be found; each cathedral varies in style with the exception of the routinely gold internal decoration which provokes astonishment. Of all the cathedrals that I visited perhaps the single most architecturally endearing was the Church Of Christ The Saviour On Spilled Blood which was built upon the very site that Tsar Alexander II fell victim to a terrorist attack which cost him his life. This cathedral, in my opinion, exceeds all others due its delicately and entirely mosaicked iconic interior; every inch of the massive building is covered in beautiful mosaics of biblical figures.
Whilst I was astonished by the appearance of Russia's religious buildings I found myself most impressed by the magnificent palaces scattered across the city of St Petersburg which projected the incomprehensible amount of wealth once held by the Tsars and Tsarinas of the country. The most famous of these palaces, of course, the Winter Palace, won my favour due its ornately designed endless number of rooms of gold and precious stones, delicate furniture, striking chandeliers and incredible collections of art. Whilst wandering through the lengthy corridors of the palace or skipping across the expansive ball room, which once played host to members of the aristocracy sporting envious gowns of silk embroidered by the most careful of hands, I found myself easily swept up in the enchanting history of the palace as I envisaged scenes similar to that of Anna Karenina before me. I cannot adequately articulate the fairy-tail like charm of such a place able to provoke such dreamlike fantasies. The other palaces of St Petersburg are undoubtedly no less worthy of awe. Catherine Palace, a favourite of the last Tsar of Russia, most known for being the father of Anastasia, located a short distance from the city in the countryside arguably holds one of Russia's most valuable treasures – The Amber room. The walls of this room are covered solely in precious amber stone be telling of the wealth once held by the royal family. The history of the every palace is fascinating, alongside the personalities of the members of the former ruling dynasty who cannot be forgotten due to their presence upon almost every wall in the form of tremendously sized portraits.

Aside from the cathedrals and palaces, St Petersburg is blessed with an array of informative and cultural museums, including the hermitage museum which holds original artwork by a multitude of artistic geniuses such as Leonardo Di Vinci, Monet and Van Gough. The atmosphere of the city cannot go unmentioned as it differs entirely from that of all other European cities. As a consequence of Russia's troubled history, tainted by revolutions, the overthrowing of the royal family, civil war and dictatorship, the county is further behind its neighbours in terms of modernisation and development. Whilst this may be considered a hindrance to tourism by many I would in fact like to proclaim that it is a distinct and unique selling point of the Russia as it allows a literal step back in time. There were times during my trip where I felt as if I had literally travelled into the past; a magical sensation which cannot be likened to that of any other location.

I was truly devastated whilst boarding the British Airways flight which would drag me away from the beautiful city that I had fallen so hopelessly in love with and dump me back in London, a city with in comparison is somewhat dull. I have now only memories and photographs which seem unable to justly illustrate the real magnificence of Russia. But I am sure…no. I am positive that one day I will return and relive the magic of St Petersburg, which will forever remain in my heart. I hope too that one day you may be blessed with the opportunity to share with me such an experience as I know without a doubt that if you decide to visit Russia you will never regret it. Nor will you forget it. Perhaps it is time to abandon the cliché tourist cities such as Paris and Rome in favour of a far more exciting historical adventure which will delve into a gripping, unforgettable past.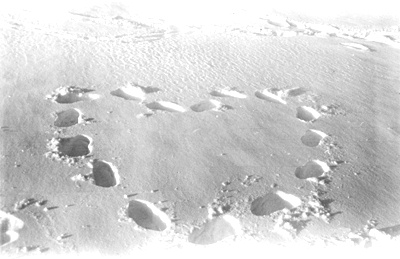 © Kim B., Marblehead, MA