England
MAG
I am an average 15-year-old who likes many things, but one of my favorites is travelling. I have been to many countries and, of course, have stories from each one. I have been to England the most because my father lives there, and I absolutely love it. It is similar enough to the United States that you do not go into complete culture shock, but different enough that you can experience a change without a language barrier.

England is a beautiful country. I have so many memories and stories from time spent there. Once, my mom, dad, aunt and I went backpacking. We took the train from the White Cliffs of Dover to the city of Blackpool on the Irish Sea. Then it was north to Edinburgh, Scotland and Land's End off the Celtic Sea, and everywhere in-between. In one train station, I was carrying a really heavy backpack and, trying to open my water bottle, dropped the cap. When I bent down to pick it up, the weight of my backpack flung me forward. I ended up on my back like a turtle flipped on its shell.

You could spend your entire visit in London - there is so much to see and do there! At Buckingham Palace, we watched the changing of the Royal Guards, called Beefeaters. They look so tall and menacing with their big fuzzy hats. They have been ordered to stand still and look serious at all times. Even though they never smile, and are not allowed to, I tried and tried to get one of them to grin. I succeeded once, and took his picture!

One time I was there with just my mom. We had lots of fun, and my fondest memory is the show we saw, "Starlight Express." This musical is performed entirely on roller-skates! I cannot wait to see it again.

A few summers ago when I visited my dad, we went to London a couple of times on the train. We went to see "The Lion King," which was also amazing. We visited Madame Tussaud's awesome museum with life-like wax celebrities and famous figures.

On another road trip we travelled to Stonehenge. The trip took a very long two hours, and the first thing my little sister said was, "You drove us all the way here to see a pile of rocks?"

Everything in England has a fascinating story behind it, from the enormous castles to the pubs. If you ever have an opportunity to go, you should take it.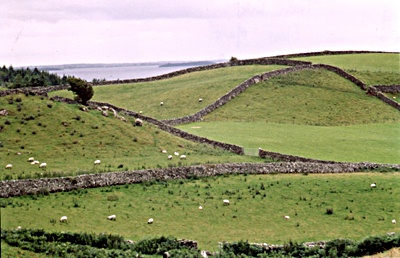 © Anonymous