The Real Boston
MAG
Every Bostonian has seen a Duck Tour go by in the infamous amphibious World War II vehicle, but that tour hasn't seen every Bostonian. The Duck Tour never goes down the side streets; it never shows the real Boston. Instead, it drives downtown through main streets, showing the beautiful churches and historic buildings before taking a short boat ride on the scenic Charles River. That's the Boston we want tourists to see. But if the Duck Tour took a detour down the side streets, what would the tourists think then?

If the Duck Tour followed the route of the 39 bus, the tourists would be on an altogether different journey. They would see neglected projects and parks, but most of all, homeless people. On every street, dirty, cold, starving men and women would be seen begging, sleeping or digging through trash for food.

For almost 6,000 homeless people in Boston, shelters are a good idea and many live there. But 230 homeless men, women and children don't want pity, and want to be independent but cannot afford it. What can Boston do for them? One told me, "I'd rather do this than have a job, because we do what we want. And we don't want no pity. Who wants pity?"

After traveling through Boston's neighborhoods, the Duck Tour would enter downtown. The tourists, back in the picture-perfect Boston, could snap pictures of landmarks and historic buildings. But here and there in their pictures, there would be a homeless person sitting on the curb.

At the end of the detoured Duck Tour, tourists would have seen incredible sites and important historical landmarks, but they also would have seen the helplessness and desperation that lie right beneath the surface. They'd have seen the real Boston.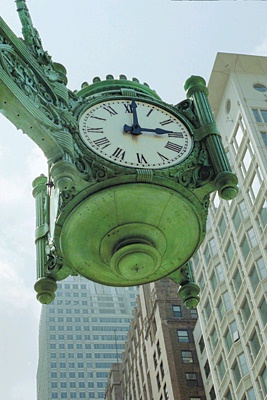 © Anonymous