Summer of Golf
March 24, 2011
Golf is a game of honor. There is no score keeper, no referee. You keep track of your own strokes, and call your own penalties. To cheat is to dishonor yourself and the game. I think that is what attracted me to it in the first place. The integrity of the game is matched by no other sport. I started playing two years ago, but last year was a particularly special year for my golf career.

It was the first day of try outs, hot afternoon in late august. I walked down the middle of the fairway full of nervous energy, carefully picturing my next shot each step of the way. To par this hole would mean that I would break eighty for the first time, a huge accomplishment for any golfer. I found my ball in the middle of the fairway and new that par was a very real possibility.

I took my practice swings, and then set up to the ball. I looked at my target one last time and then swung away. The ball took off beautifully at first. I had struck it pure, and the trajectory was perfect. So, you can imagine how surprised I was when my ball found the water on the left of the green.

My heart sank. Par was not out of the question, but it had just become very unlikely. I made my way to the drop zone on the right of the green, knowing full well that I would have to chip in if I wanted to break eighty. I set up to the ball, and felt my nerves begin to creep up on me. I skulled my chip and it just barely stayed on the green.

I would not be breaking eighty, but I could still turn in a respectable score if I made my next putt. I didn't, nor did I make the one after that. I tapped in for a triple bogey seven, but still left the course with a smile on my face.


I signed my score card proudly and turned it into my coach. And why was I so proud of an eighty two? Rewind a year.

A similar day in August, under very different circumstances. I was on the 18th hole, and did not even consider par to be a possibility. I searched the woods for my ball and finally found it nestled against a tree. I swung away at it and watched as my ball bounded of another tree and nearly hit me on its way back.

After numerous failed attempts to get out of the trees, I finally reach the green, and eventually tap in for a twelve. My final score for the day was 145.

So, when I say that I was thrilled with an eighty two, I really meant it. If you are not familiar with golf, let me tell you, dropping sixty three strokes in one year is a big accomplishment (my apologies for boasting).

The year I spent losing those strokes, particularly the summer before try outs, was one of the most enjoyable of my life. Every day that summer I was up at 6:30 AM and at Rolling Hills golf course by seven. I loved Rolling Hills because the pro there would let me play all day for $5 which is an incredible deal if you're not familiar with golf. And most days, play all day is exactly what I would do. I would usually get picked up at around 5:30 by my dad on his way home from work.

It was at Rolling Hills that I learned the game of golf, and it was at Rolling Hills where I fell in love with it. Because of Rolling Hills (and the moral and financial support of numerous people) I went from not even making junior varsity, to playing varsity the next year.

I am very proud of what my golf game has become, but I am even more proud of the work that went into getting it there. I know for absolute certain that golf is a game I will be playing for the rest of my life.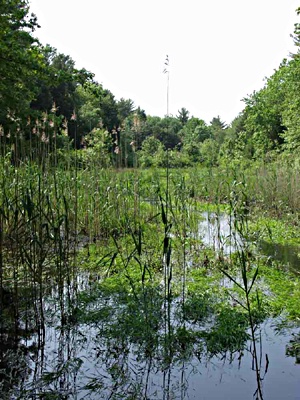 © Aaron G., So. Dartmouth, MA