I'll Bet
March 25, 2015
"I don't date. I feel like it's a choice, you know, 'cause I don't like people. And I have my life together. I mean I don't like them, but also, if I didn't want to- if I did want to date people, like I don't know that I'd have the opportunity to- like I don't know that that would be a possibility. For me, I don't know. I just. I think I know what it is, is because people don't really want to date someone who doesn't know how long is the appropriate time to wait in between bra washing. Two weeks? Or is it based on days worn? I don't know these things. You know? Like I got my life in order, but like I don't know like when are you supposed to wash it? How many times are you supposed to wear it before you wash it? Does it have something to do with bacteria seeping in, so even if you wear it once but it's been two weeks you have to wash it anyway?
That's not- I don't talk about my bra habits.  But I feel like I just put off that kind of vibe. Guys don't like that. Nobody likes that.
Like everyone thinks I'm an atheist. They just know that I am. I'm not."
"Do you believe in God?"
"No.
Did you see my- I painted my nails this morning! I made tea! I mean I got my life in order. It's more in order than… and I feel really good! Not like manic good. Like steady good. Just… good.
I'm reading Hemingway. I didn't like him- I thought I didn't like him before because we read one of his books in high school in tenth grade and I didn't like it. I really didn't. But I like this one. But I can't tell if I'm maybe making myself like it so that I can say I like it. You never can tell. I understand it though, so that is something. I understand it real well. It's a romance.
It's a romance between this guy and this girl and its- except for the girl keeps saying she'll do all this stuff for him and he doesn't even ask her to but she always is askin' him to do- to say stuff and it just seems desperate and… but I want a romance like that. But I don't want to be her. Not- I mean she's got her life together and all.
She doesn't know when to wash her bra either, I bet."
"I'll bet."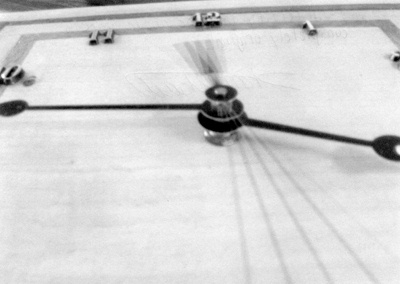 © Michael H., Milford, CT