Stubborn Me
July 26, 2014
Everyone keeps saying I'm talented, and I know that's a good thing. Then how come I have such a hard time believing it?

That I'm a good friend? That I'm special? That I'm strong and brave? And all the good things about me? How come it's so hard for me, to process that?

I'll agree with that I'm weird. That I'm different. That I'm not like anyone else. That I stand out. I agree with all that.

If I agree with that, why is it so hard to believe the good things about me?

When I was younger, I used to hit myself on the head and beat my head on the wall, sometimes to make my sibling laugh. But when I did that, I thought to myself, "You deserve this. You're no-one."

I also used to look at the mirror and say to myself, "You're ok or alright. You'll pass, but you're not beautiful. You're not talented, you're boring."

When I got older, becoming a teen-age, I started thinking that. . .maybe I should do something more than just hit my head and beating myself up verbally. . .that maybe I should start cutting myself or something.

To me it felt like I couldn't feel anything, but this darkness in me.

The thoughts of cutting myself, turned into much much darker, deep thoughts. The thoughts of suicide.

I thought that since I wasn't important, I wouldn't be noticed. That I could just end this all. That I could stop hurting the people I love. I wouldn't be a burden on anyone anymore. I almost did it.

But someone stopped me. My God stopped me, and I'm glad He did. He knew what He was doing, and I didn't.

Then I started to see what others saw. That for one, I'm not a boring person. We live in a chaotic world, so how can boring even exist? Second, that I'm more than okay.

I started seeing that I do matter. That I make a impact, maybe not a big one. Maybe just a small one, but an impact nonetheless.

But it's still hard for me to get that I'm more than a okay person. I'm still having a hard time getting it through stubborn me.

But I am beautiful. I matter. So are you and so do you. You are wonderful and you do matter.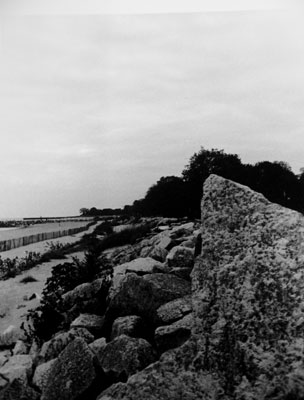 © Sean M., Apple Valley, MN