What's in Store
December 17, 2013
Yesterday, I had a moment where I was just lying there, on my bed, and then it struck me. My life has a million things in store. My life has a thousand stories I am going to experience. Why, just tomorrow, something is going to happen that will make me smile! I am not going to be lying here forever! I am going to be something one day! Someone who will experience miracles and heartbreaks, friendships and enemies, a child, perhaps, a life.

Something I will make my own.

I swear to you, I have never been so exited about my future. It came and it went, that feeling of something being in store for me, but it left me with a sense of reassurance. So here's something to chew on-

That bad grade you got on a test? That fight you got in with a friend? The struggle in your faith? The struggle with your parents? The mistake you made? The boy whose heart you broke? The girl who left you in the dust? The teacher who hates your guts? The sudden death? The accident? The pinch? The tumble? The fall? The risk? The... everything that could possibly be crushing you right now?

Well, it came to me in that moment that it won't be there forever. That there will be more tests to come. More people to fall in love with. More teachers. The thing to remember is this;

Use it to make you stronger, not to tear you down. Because someday, it can harm you or reassure you, whichever you decide. Yes, some things are not nearly as simple as that. Some things may never be. But I know one thing- Yesterday, I got out of my bed and stood up firmly on the ground. I said to my troubles, "You are going to get under me now, okay? And you are going to lift me up, because I'm not going to let you tear me down."

And the funny thing is, they did as I asked them to. I still had that much control.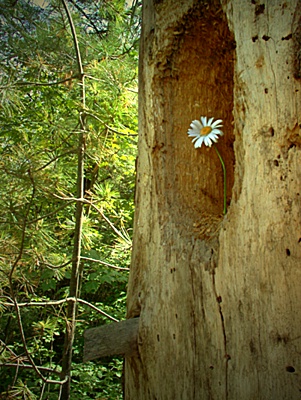 © Anna R, Sudbury, ON, Canada