Being Me
October 9, 2013
We had to write a paper in my language arts class. The title was "What Is Your Philosophy In Life" meaning how do you think life should be lived? I was sitting there in class thinking of things. So many things crossed my mind but one stood out to me the most. It happens a lot in school with people mainly who wants to fit into a group just to be accepted. So I chose Being Yourself because I felt a lot of people needed some guidance.

My Philosophy
Do you live life how you want to, or how others tell you to? Telling you to do this or that? Are you trying to fit into some else group? Just so people will like you. My philosophy on how I think life should be lived is by being yourself no matter what happens. You are a unique, individual person. So why dance to someone else's tunes? Why follow and not lead?
Like Miley Cyrus and Taylor Swift say in there song "Don't let anybody tell you who you are . "It's ok to let go your that shooting star". These lyrics match my philosophy because you shouldn't let anyone dictate your life. Or keep you from doing or being who you want to be. It's your right to live how you want to. Don't be afraid to express yourself. How you act, think .dress, speak, love, look and feel are all yours. It's your choice whether good or bad. And you will shine while your making you stars. Be confident in yourself. If people judge, just let them. They can't change who you are.

Be yourself and be proud. Being different is what makes life interesting. Jason Mraz says in his song I'm yours "Rid yourself of vanities and just go with the season." Meaning be who you are no matter what. There's only one you in this world. Don't do anything you know isn't the true you. People should accept you for who you are. If they don't you have to remember its mind over matter. You don't mind being who you are and the rest doesn't matter.

A few days later I looked back on what I had wrote and realized .I was just like the people I thought needed help. I wasn't looking up to my philosophy. I had become one of the people who was trying to fit in. I was ashamed of myself .I wanted others to be influenced by my speech. How could they be and I wasn't living up to it. I had tried to change myself. I guess it was because I was finally being noticed for me and not the things for my past. I guess I just wanted to be noticed and not be judged all the time. I realized I was being stupid. Why change myself if people don't like me for me that was their problem.

But trying to fit in wears thin with me it was like a breeze in the wind. I had to come back to myself follow my own tune. That fitting in thing only lasted a few days with me. It may last years or months with other people. When they finally realize that is not who they are they'll come to their sensesI shouldn't have to change me and I'm not planning on doing that again anytime soon.

I looked in the mirror and I realized I am me and that is the only person I will ever be. It made me proud because I am unique. There is no one like myself. I had to show the world I am one of a kind.

This is for people like me who try to change who they really are inside or out. If you are like me out there and you have tried to change to be something or someone you know your not. Listen to me when I say this DON'T CHANGE YOUR SELF love you for you. Even if you are the only person who love you. Don't try to fit in be yourself believe in you I do. I know you believe in yourself. You are perfect being who you already are. You're an amazing person and it is time for you to know that.

My saying is: A flower that is shaded by a branch from is past never gets to show its pretty colors. But once that branch is broken that flower begins to bloom.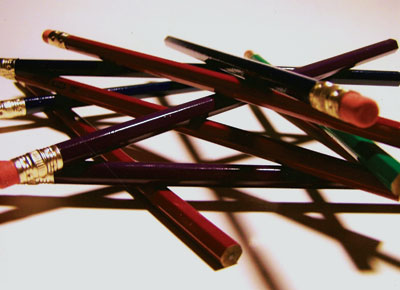 © Nicholas K., Weldon Spring, MO