Fill in the Blanks
October 7, 2013
"Amelia."

The word takes shape in my ear, as soft and clear as a bell. I have never heard the voice before, and turn around to see who spoke.

She.

I see her, large black glasses framing her warm brown eyes, lips trembling with a resistant smile. I grin back.

"Hey, Avilyn."

"I speak Tagalog."

After that, the words flow. She places them carefully in the air as we talk. My voice seems loud and harsh, meaningless words flying off my lips and dying quickly in the wind. Hers are cautious and full of meaning. My brain stores every precious word, knowing that this is a paramountal conversation. We talk, and a new personality slows unfolds itself before me, revealing a whole new person I never saw before. The girl my mind had created to fill the blank space she took up was washed away, and a new girl is growing before me. Slowly, she grows, taller and taller. I know that someday, she will reach the sun. She will brush its flaming limbs with her fingertips and her wise words will fill the galaxy with truth.

But for now, she is only a small seedling in my mind, with a stubborn determination to grow. Today, she broke out of her seed and poked through the earth, curious. Until now, she has been a silent observer beneath the dirt, watching, waiting for someone to trust.

I can only thank God that it was me.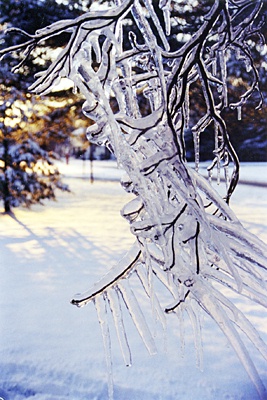 © Robert S., Stoughton, MA