Human's Ought to Be
August 26, 2013
Human beings should be as they are portrayed in movies. Love is simple when everything is squeezed into an hour and forty-five minute time frame. If you have legs and don't talk, you can get Prince Eric. If you happen to look hot at a party, you can get Romeo. If you defy your mother, you can get possibly the most attractive Disney prince out there, Flynn Rider. If you take a nap, you wake up to a prince (If that was true I would literally have had more guys than Taylor Swift). If you kiss a princess…she turns out to be your sister…okay, yeah, that was a bad example. And of course, you always look perfect in the movies. Have you ever tried actually kissing in the rain? I don't know about you but my hair puffs up like a monster if it gets wet so I don't know how the Spider-man thing happened and combine that with make-up dripping and water coming out of your nose…sexy. And of course, you sing. You have to sing because every time you get any sort of emotion singing is the first thing you go to. Can you imagine singing every time you felt something? Think of how seriously awkward some feelings would be. I'm assuming it's a lot like Glee only there is no Darren Criss to make it less of a train wreck.
I thought I found the prince once. He was everything I dreamed of when I was bored. The perfect combination of geeky and sweet. If it was Disney it would have been forever, or at least longer than a few months. But real life doesn't work like that, does it? It doesn't work where you find the prince and everything's okay. Maybe that's why people make movies; it's to show perfection, kind of like what the Greeks used to do with statues. Perfection. Love. Our greatest desires. I mean there are a few movies with beheadings and serial killers, but otherwise it shows perfection. The main characters can fight but love triumphs in the end.
I blame Disney for the high expectations I had in life. But I guess the dropped hints it would end badly. I mean really, how long was marriage supposed to last if the Prince needed a slipper to find Cinderella. This is the love of your life, bro! Look for her FACE! Belle has Stockholm Syndrome, Peter Pan is a metaphor for a sad man who never had a childhood, and Snow White's voice gets really annoying after a while.
So what's real? What's fake? What should we wait for and what should we expect?
God, love would be easier if we had a script.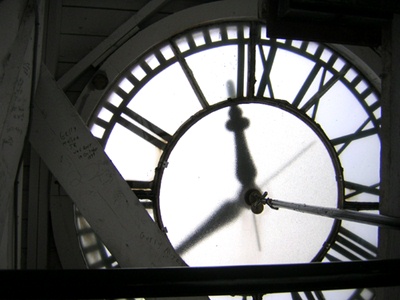 © Tatyana Z., Norwood, MA