The Aftermath
MAG
January 25, 2013
She fades away a bit more every day. I no longer have skin cells that knew her touch. I can't imagine her laugh in my head as perfectly as I once did. I can't recall the scent of her car or the glint in her eyes when she got excited. They say the dead live on in your memory, so it's like she's dying all over again.

I've washed her sweatshirt one too many times; it's lost her scent, and it doesn't feel like hers anymore. I've cried so many tears over the gaping hole she left in my life that I can't cry anymore. All I can do is feel it and clench my fists and grit my teeth and close my eyes and wait. Pain is like light. It's both a particle and a wave. A tsunami hits me, and I feel every single particle.

They say to be strong. They whisper encouragement and stare at me and know it's not enough. They know that a million words can't stop the tsunami, can't fill the gaping hole. All of the "I'm sorry's" can't form a time machine, can't perform a reincarnation.

Neither can the silence. They avert their gaze, cough when her name slips from my chapped lips. They rearrange their papers, experts at changing the subject. They know that words are not enough; they know their tongues are not magic, their vocal chords not holy. They know. But they do not know that silence is the shovel that dug the hole. Silence is the earthquake that caused the tsunami and then left me alone in the wreckage.

Death has rules, but rules can be broken. She could break rules. She used to make U-turns in the middle of the road. She got away with not wearing sneakers to practice. Maybe if I love her enough, maybe if I miss her enough – more than anyone else has ever been loved or missed – then she can break death's rules too.

Everyone always told me that love is permanent, and I know that it is because I think of her almost every second of every day. I just always assumed that because love is permanent, it would be enough. But love isn't enough, because it can't bring her back; love couldn't keep her here in the first place.

I measure time by how long she's been gone. Four months since the accident. That's one-third of a year. That's one-third of a year more than I thought I could live without her. Time doesn't make sense anymore. There used to be 24 hours in a day and seven days in a week and around 30 days in a month. Now sometimes there are 1,000 hours in a day; sometimes there are two. Time drags on, and then it speeds up.

Without her, nothing makes sense. Everything I do is a first now: first time eating yogurt without her, first chemistry test without her, first laugh without her. October 9 – was a day of lasts. The last time I woke up with her still in my life. The last time she told me she would see me later. That was the first time she broke a promise to me.

A common misconception is that grief has an expiration date. This is false for many reasons, the first and foremost being that grief is not a tasty dairy product. It seems like everyone else has moved on, and they expect me to follow their lead. They think it is time to throw away my grief, because it doesn't make sense to keep it around anymore. It is as useful to me as rotten milk. But grief isn't a dairy product. Grief is me. I've become grief. And it doesn't suit me.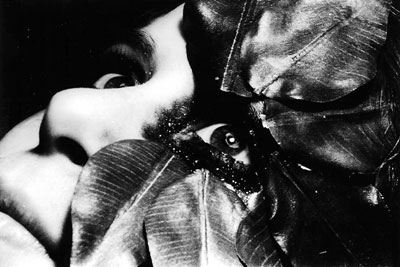 © Marissa S., Westminster, CO